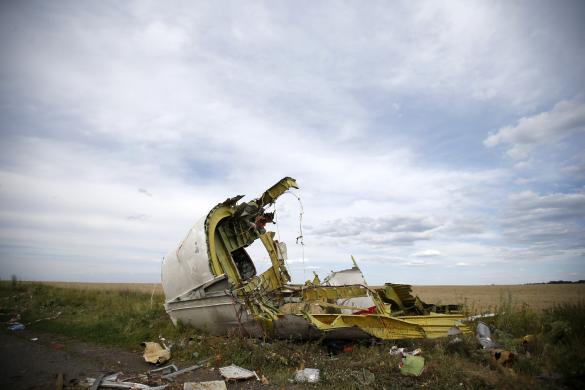 ---
KUALA LAMPUR: Malaysia will drape itself in black for a national day of mourning Friday as it welcomes home the remains of 20 citizens killed on downed Flight MH17.

Malaysian King Abdul Halim Mu'adzam Shah and Prime Minister Najib Razak will attend a sombre ceremony at Kuala Lumpur International Airport, followed by a minute's silence observed nationwide for the victims - the first to arrive of 43 from the country.

Malaysians have been asked to wear black, the national flag will be flown at half-mast, and businesses, government agencies, and citizens across the Muslim-majority country have been told to refrain from festive activities out of respect.

"We have done what we can in trying to include the people in paying their last respects, especially during the one minute of silence," Defence Minister Hishammuddin Hussein said Wednesday.

"There is no reason for any one of us not to pay our last respects."

The Malaysia Airlines plane was shot down over rebel-held eastern Ukraine on July 17 en route from Amsterdam to Kuala Lumpur, with the West blaming Russian-backed separatists, while Moscow blames Ukraine.

All 298 on board were killed, including 193 Dutch nationals.

Malaysia was next with 43 dead, including 15 Malaysia Airlines crew members, in a tragedy that compounded the country's grief over the still-unexplained disappearance of flight MH370 just four months earlier.

The first Malaysian remains are expected to touch down just before 10:00 am local time (0200 GMT) on a special Malaysia Airlines flight from Amsterdam, where they had initially been taken for examination and identification.

A military guard will convey the coffins from the plane, followed by the minute's silence during which millions of Malaysians will pause, with schools, road traffic, public transport, and even cinemas expected to come to a standstill.

Largely spared natural or other disasters over the decades, Malaysia has been rocked by the double air tragedies.

Its government was widely mocked for its chaotic response to MH370, which disappeared March 8 with 239 people aboard en route from Kuala Lumpur to Beijing.

The plane is believed to have inexplicably diverted to the Indian Ocean, but no trace has been found. Some angry relatives have alleged a cover-up.

Malaysia has said 30 of its citizens on board MH17 had so far been identified. Further remains will return in coming days.

The search for more remains was called off earlier in August due to clashes between Kiev and the pro-Moscow rebels. Investigations are continuing into what caused the tragedy.