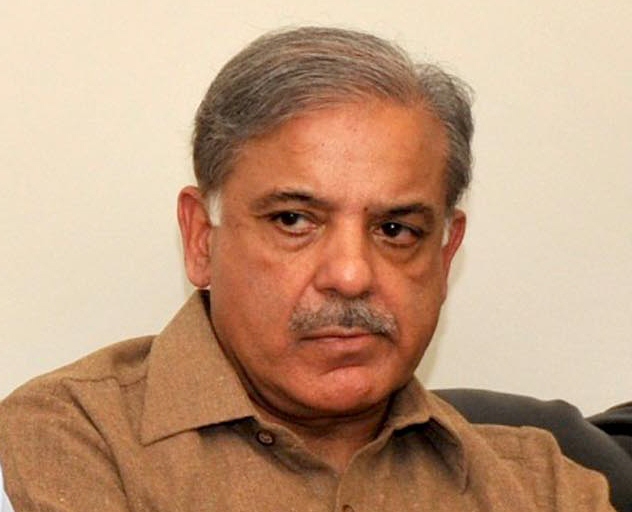 ---
LAHORE:



That all political parties have come forward to protect the democratic setup and the Constitution is a good omen, Chief Minister Shahbaz Sharif said on Thursday. The resolution adopted unanimously by all political parties in the National Assembly reflected their determination to strengthen the democratic system. "They are the voice of the nation."




He was speaking to a delegation of Pakistan Muslim League-Nawaz lawmakers. Sharif said he had been calling for a dialogue to resolve political deadlock. He said the government was taking all necessary steps to resolve [the Pakistan Tehreek-i-Insaf and Pakistan Awami Tehreek's] issues through talks.

He said the government had shown restraint in dealing with the long march and the sit-in and will continue to take all possible steps to resolve matters amicably.

The chief minister said telling the prime minister to resign was illegal, unconstitutional and reflected undemocratic attitudes. "There's a process and procedure to remove a prime minister," he said.

"Prime Minister Nawaz Sharif has rendered invaluable services to strengthen democracy and the democratic setup in the country...these are acknowledged by the nation and abroad."

He said the indecent language used by PTI chief Imran Khan and Tahirul Qadri against the prime minister and state institutions was unfortunate. He said even PTI and PAT workers had been put off by the foul language their leaders had used in their speeches and had called them out for it.

The chief minister said political elements who had tried to turn Independence Day into a day of chaos and controversy had become a subject of controversy themselves and were now politically isolated.

He said the whole nation had witnessed the long march and the so-called revolution on television.

Those dreaming of a million-man march had been terribly disappointed and humiliated, he said.

Sharif said there was no question of a resignation by the prime minister. "The people of Pakistan gave him their mandate." A handful of rabble-rousers cannot hold the entire nation hostage, he said.

He said the government was working to resolve matters within the ambit of the law and Constitution. He said first Imran Khan had broken all records of telling bald-faced lies and had now crossed into moral degeneracy.

Sharif said the country could not afford anarchy and chaos, not when the army was fighting a war against terrorists. "This is a crucial juncture where we should have been putting forward a united front...but certain imprudent elements have placed country's future at stake."

The chief minister said the conscientious people of Pakistan had not supported the long march or 'revolution'. "We will not allow anyone to undermine our efforts in bringing stability to the country." He said once the Azadi March and Inqilab March ended, the facts would become clearer.

Published in The Express Tribune, August 22nd, 2014.
COMMENTS (3)
Comments are moderated and generally will be posted if they are on-topic and not abusive.
For more information, please see our Comments FAQ