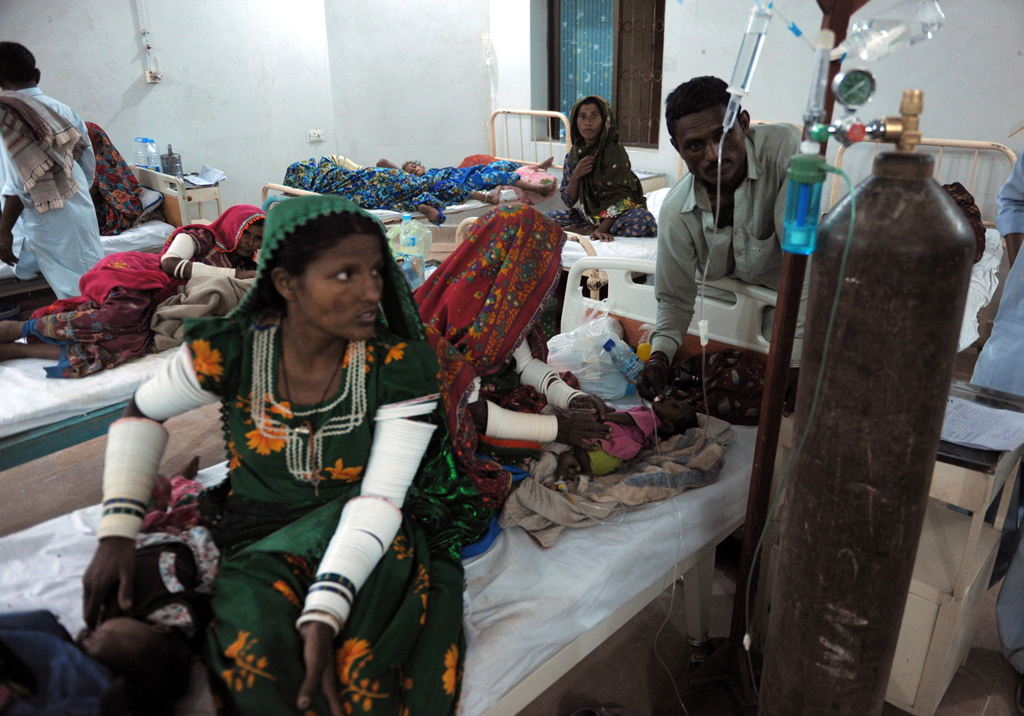 ---
HYDERABAD:
Khuda Baksh Laghari, the circle officer for Tharparkar, received his transfer orders two days ago. He has been directed to report to the head office in Karachi.

Laghari had also raided the office of Taluka Municipal Administration of Deeplo and seized the records of expenditures of Rs30million, following the embezzlement complaints. "I am trying to get the transfer order cancelled but it seems unlikely that I will succeed," the officer told reporters.

He raided the district health office on August 6 and seized records of the utilisation of Rs50 million, which the Sindh government had released to meet the 'nutrition and therapeutic needs' of the drought-affected people. According to his initial investigation, over half of this amount, Rs26.4 million, was spent on the procurement of furniture while Rs15.4 million was spent on the purchase of drugs which were kept at the DHO office for months.

"We have seized the evidence of corruption," he had claimed after the raid. Laghari laid bare the violation of rules by the DHO while procuring medicines from seven pharmacies in Karachi and Hyderabad. The raid also discovered evidence of the misuse of the said funds by the taluka and district hospitals.

"His removal proves that the provincial government doesn't want any action against its corrupt officers," said advocate Wassad Thari, Qaumi Awami Tehreek's district president. He cited the media statements of the Sindh High Court's assigned relief inspector, civil judge Fayaz Rabbani, who keeps highlighting different instances of embezzlement, hoarding of wheat stock and shortage of health facilities.

More than 200 children died during the first four months of the year due to illnesses attributed to malnutrition. The provincial government declared a belated drought in the district in late February. The situation even brought Prime Minister Nawaz Sharif to the desert region, besides about half a dozen visits of the chief minister, Syed Qaim Ali Shah.

"The government not only geared into action very late, but its relief response remains rife with corruption and clumsiness," said Obhayo Junejo of Thar Welfare Council, a not-for-profit organisation.

According to him, the deputy commissioner of Tharparkar wrote a letter to the provincial government five days ago to declare the district drought-affected again. The government has, however, yet to respond.

Under the law, the government should have declared the drought by August 15 as the desert received low rainfall during the monsoon season.

Food department

Separately, the provincial food minister, Jam Mehtab Hussain Dahar, took notice of the corruption of more than Rs40 million in Jacobabad in 2011-12 and ordered to launch a departmental inquiry against three food inspectors.

The officials against whom the inquiry has been ordered include Muhammad Sharif Malik, Abdul Gaffar Khulvar and Shabir Ahmed Malik, who had allegedly misappropriated 15,719 wheat bags that were to be transported to Karachi. "This has cost the department over Rs40 million," said the spokesperson.

Published in The Express Tribune, August 22nd, 2014.