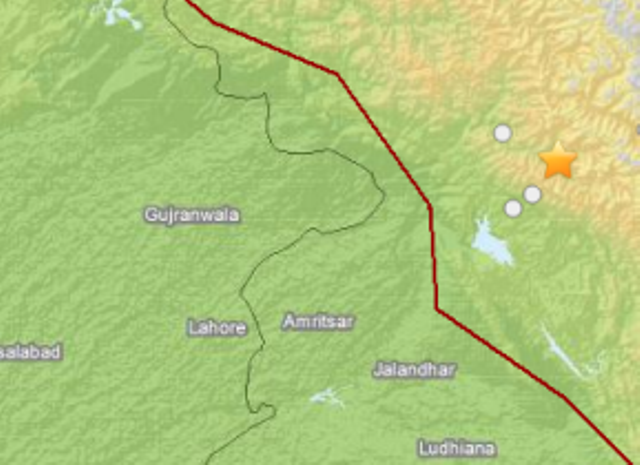 ---
LAHORE: Earthquake tremors were felt in Sialkot and Lahore on Thursday, Express News reported.

The quake struck north India at 13:40 (local time), the United States Geological Survey (USGS) confirmed.

There are conflicting reports about the magnitude of the quake. USGS stated that the earthquake had a magnitude of 4.9 while Express News reported that it was 5.2.

The earthquake struck 24 kilometres outside the Indian city of Dharamsala, according to the USGS.