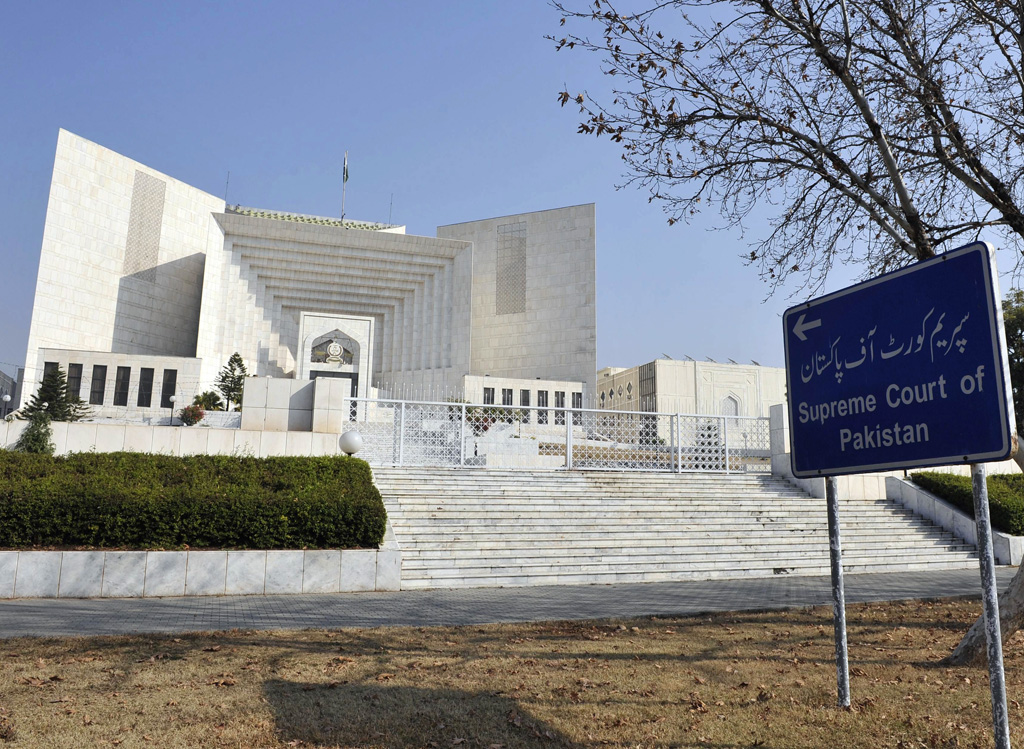 ---
ISLAMABAD: The Supreme Court (SC) has observed that Pakistan Tehreek-e-Insaf (PTI) and Pakistan Awami Tehreek (PAT) leaders should use 'appropriate language' against their opponents during speeches.

The top court judge, Justice Anwar Zaheer Jamali, while referring to the court's verdict in PTI chief Imran Khan's contempt case on Thursday, stated that they have already told politicians to be careful in their selection of words against opponents.

Jamali objected to language used by PAT and PTI leaders against parliamentarians.

Meanwhile, the court sought a written reply from Imran's counsel over the Lahore High Court Bar Multan bench petition, that the protesters be legally banned from conducting any sort of marches which violate the fundamental rights of citizens.

Despite the issuance of notice to the PAT chief Tahirul Qadri, no one appeared before the bench to represent him on Thursday.

Clearance of protestors

The five-judge bench of the apex court, headed by Chief Justice Nasirul Mulk, rejected the government's plea to pass an order about the clearance of protestors from Constitutional Avenue.

Attorney General for Pakistan Salman Aslam Butt requested the court to pass a written order about the clearance of Constitutional Avenue, however, the chief justice said that they cannot pass such an order.

"It is the government's [job] to handle the situation. You have the administrative authority, and you may proceed in accordance with the law," Mulk responded.

The CJ reiterated his stance to remain distant from political issues, saying that the court has no concern with them.

During the hearing, Mulk observed that the judges, litigants and staff are facing difficulties due to the protests.

The court also said that access to justice is being obstructed and people's freedom of movement is being disturbed due to the ongoing marches.

Upon this, PTI's counsel Hamid Khan said that the party would never want to make any building dysfunctional - including the Supreme Court, Parliament House and other buildings on Constitutional Avenue.

"We are with the Constitution, and we oppose any unconstitutional move in the country," he stated.

He added that the court's notice was received late at night and requested the bench to grant them some time to go through the petition and file a reply.

Justice Jawwad S Khawaja said that there should be a clear procedure about holding protests in the country, while Justice Mian Saqib Nisar told PTI's counsel that every political party should take responsibility for their actions in view of Article 17 of the Constitution.

The hearing of case was adjourned until August 22.
COMMENTS (18)
Comments are moderated and generally will be posted if they are on-topic and not abusive.
For more information, please see our Comments FAQ