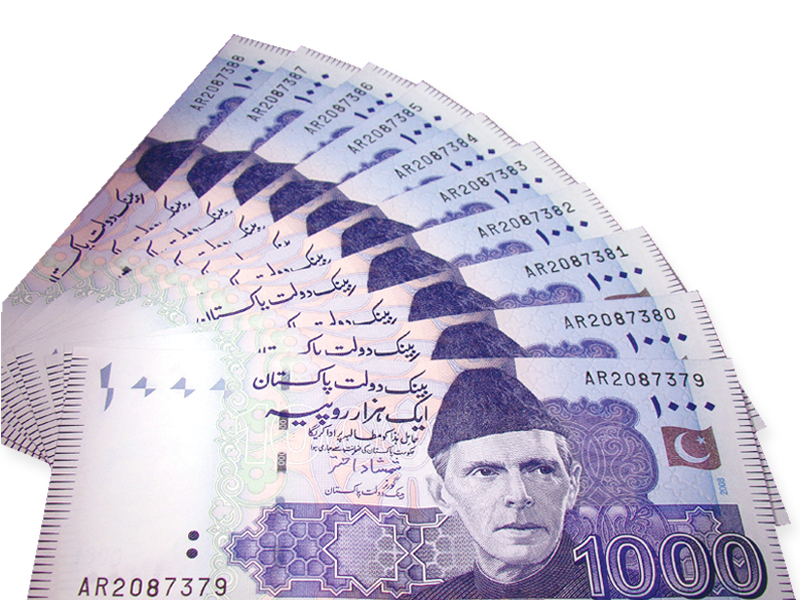 ---
KARACHI:



The government raised Rs71.7 billion through the sale of market treasury bills to primary dealers on Wednesday, which is Rs53.3 billion less than the target amount of Rs125 billion.




This was the fourth auction of market treasury bills in the current fiscal year. The government failed to raise its targeted amount for the second consecutive auction, as the last one held on August 6 generated Rs92.9 billion instead of the planned Rs100 billion. The government plans to raise Rs700 billion through the sale of market treasury bills in the first quarter of the current fiscal year.

A group of 11 banks and other financial institutions that the State Bank of Pakistan (SBP) has selected for 2014-15 to act as market makers in the primary market for government securities – commonly known as primary dealers – invested a major chunk of its investments into three-month instruments in the latest auction.

A total of Rs69.6 billion was invested in the three-month market treasury bills while the six- and 12-month bills received Rs333.4 million and Rs1.7 billion, respectively. The fact that longer-term papers remained less attractive for primary dealers shows they expect the discount rate can be revised in coming months. The central bank is expected to announce the next monetary policy in September.

Following the bailout agreement with the International Monetary Fund (IMF) last year, the federal government reduced its fiscal deficit substantially. From 8.2% of the gross domestic product (GDP) in 2012-13, it came down to 5.7% in 2013-14. Net federal government borrowings from the central bank for budgetary support in the first month of 2014-15 remained Rs106.8 billion, down 76.1% from the comparable figure of Rs448.3 billion recorded in the same month of the last fiscal year.

Government borrowing through market treasury bills in the last fiscal year remained relatively contained, but heavy borrowing by means of longer-term Pakistan Investment Bonds (PIBs) continued nonetheless.

The cut-off yields on long-term papers are higher than those on market treasury bills of shorter tenors by several hundred basis points. This makes the government's preferred instrument of long-term debt evidently expensive despite reducing the rollover risk.

Published in The Express Tribune, August 21st, 2014.

Like Business on Facebook, follow @TribuneBiz on Twitter to stay informed and join in the conversation.