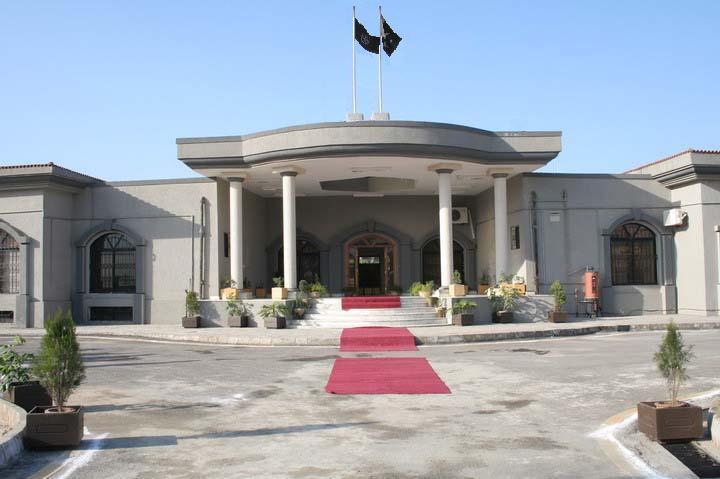 ---
ISLAMABAD: The Islamabad High Court (IHC) on Wednesday granted a stay order against discontinuation of construction of a five star hotel near the Convention Centre.

IHC Justice Athar Minallah, while hearing the petition filed by Bismillah Niagara Paragon (BNP) Pvt Ltd, issued notices to the Public Accounts Committee (PAC) and the Capital Development Authority (CDA) and directed them to file their replies.

The company, through Barrister Aitzaz Ahsan, had challenged the directions of PAC which had ordered for stopping construction work at the site of the Grand Hyatt and also for the arrest of BNP officials.

PAC had directed to lodge cases against the company officials and the officials of CDA.

The petitioner had acquired a piece of land for the construction of a five star hotel that was leased out to the company by CDA in 2005 against Rs5 billion and the company had to pay the said amount till 2020 in instalments.

Gohar Ali Khan, an assistant to Ahsan, said the October 2005 earthquake not only affected the plot where the hotel was to be constructed but CDA also changed its laws regarding building codes and structures.

The changes led to a steep rise in construction cost, Khan said, adding that the company then filed an application before then prime minister seeking time relaxation regarding the payment of the lease amount.

"The then prime minister referred the matter to the economic coordination committee of the cabinet which allowed the CDA board to decide the matter," he said.

He informed that the CDA board then rescheduled the matter and awarded the company a year's relaxation allowing it to complete the instalments till 2021.

In 2010-11, the auditor general had raised objection over the rescheduling of the amount and said in the audit para that the rescheduling was not discussed with the auditor general's office.

The committee then raised the matter and issued directions for the arrest of BNP and CDA officials, recommending that cases be formed against the responsible persons with the National Accountability Bureau.

The company, in its petition before the IHC, stated that PAC unilaterally decided the matter without providing them a chance of hearing.

The court, after issuing orders, put off the matter till the next hearing which will be fixed by the court office.

Published in The Express Tribune, August 21st, 2014.

 
COMMENTS
Comments are moderated and generally will be posted if they are on-topic and not abusive.
For more information, please see our Comments FAQ