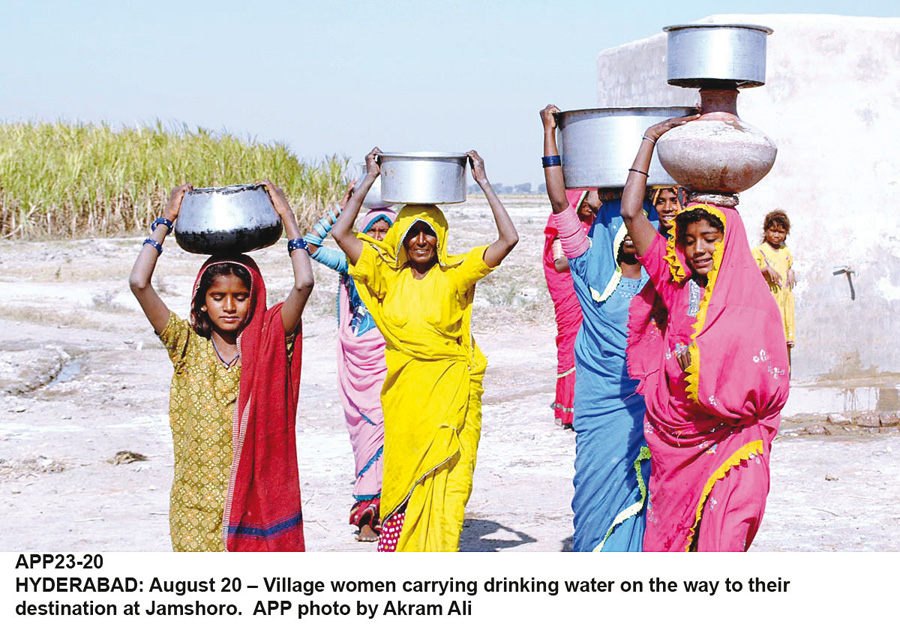 ---
KARACHI: Irked by water theft by growers at the head of the irrigation system, growers and fishermen from deltaic region Kharochhan in the Thatta district filed a petition in the Sindh High Court (SHC) on Wednesday, seeking equal water distribution and action against the usurpers.

The petitioners included Pakistan Fisherfolk Forum (PFF) chairperson Mohammed Ali Shah, local growers representative Mohammed Usman, fishermen representative Yaqoob Otho and herders representative Illyas Perozani.

They pleaded to ensure the supply of water through irrigation canals, which they alleged, is being controlled by certain influential persons depriving hundreds of farmers, fishermen and herders who are even deprived of potable drinking water. Hundreds of families are facing hardships due to the illegal pumps set up by influential landlords with political affiliations, ergo depriving tail-enders of their legitimate share.

The petition cited the Sindh chief secretary, irrigation secretary, chief engineer and Sakro division executive engineers as respondents. The scarcity of irrigation water has adversely affected agriculture, depleted meadows and sources of drinking water, said the petition.

PFF chairperson Mohammed Ali Shah said since the international water treaties suggest water as a basic human right, the government authorities should take into consideration the plea of these tail end deltaic people and resolve the issue to avoid food shortage.

The petition also quoted the resolution passed by the United Nations General Assembly that recognises the human right to water and sanitation. The resolution calls upon states and international organisations to provide financial resources, help capacity-building and technology transfer to help countries, in particular developing countries, to provide safe, clean, accessible and affordable drinking water and sanitation to all.

Small-scale growers of tail end areas of the Thatta district said that water shortage persists in the irrigation canals and smaller tributaries have perished to worsen the situation. All the seasonal crops like banana, betel leaf, vegetables and paddy standing on hundreds of acres of land have been completely destroyed. Influential persons have installed water-sucking pumps at the upstream to get more water for their lands in violation of the law, thus depriving tail-enders of their legal water share. This has destroyed their valuable crops leading to food shortage.

The petition has pointed out that the persistent water shortage has compelled a large number of families to migrate to safer places in the search of a better living as they are afraid of the increasing vulnerability of the people due to food shortage. There is also a growing fear of the outbreak of water borne diseases in the area.

Earlier, the growers of the area had convened a conference, which attracted a large number of community members, farmers, fishermen and herders to sit together and decide how to get the common right.

Published in The Express Tribune, August 21st, 2014.