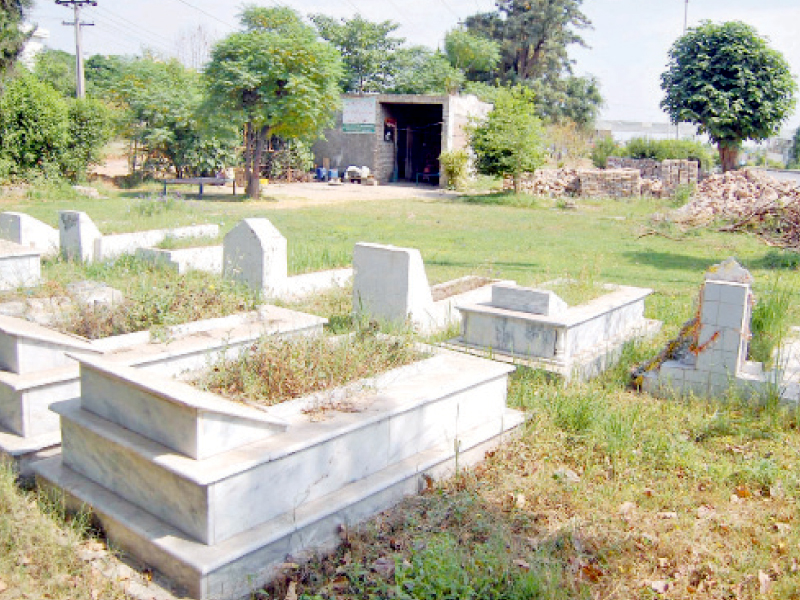 ---
PESHAWAR: New information has surfaced about the taxi driver and the woman he murdered and then disposed of under the cover of darkness in Rehman Baba graveyard last week.

Police arrested the accused Allauddin, a resident of Dir Colony, on August 12 and, during interrogation, found out the location where he had buried Farasita, his partner. After an additional magistrate gave permission to exhume the remains, doctors conducted an autopsy to confirm the murder.




"The deceased, 36-year-old Farasita, was a widow who ran away with taxi driver Allauddin 10 months ago," said a Yakatoot police official.

The official said her husband Hassan Khan had died of a cardiac arrest in Nothia last year, however, he alleged she had relations with Alludin during her husband's lifetime. He said Farasita gave birth to her second daughter after Khan's death.

"A month after the baby was born, Farasita left her in-laws and her 14-year-old daughter but took her infant daughter with her to her relatives," said the official. "From there she left to be with Allaudin; her family was never able to locate her," he added. It did not help that Farasita changed her name to Nazo the moment she started living with the taxi driver as his wife in Dir Colony.

"Allauddin is a poor man who already has a wife and kids; he could not afford renting a house for Farasita, so he built a room for her in a nearby factory and told the owner he wanted to keep his pigeons there," added the official.

The official said Allauddin and Farasita often fought over her alleged affairs with other men.

"Allauddin remained convinced that a woman who could leave her family of 15 years behind to be with him was not a good person and so he killed her."

The police received a tip-off about the murder and when they arrested him, Allauddin confessed to the entire affair.

"What he did not tell us was that they were living without a nikah as husband and wife," added the official.

Farasita's one-year-old daughter is also missing and a search is under way.

Her in-laws, who identified her as Farasita on August 16, do not wish to pursue a criminal case and have left it up to the police to carry forward any investigation or prosecution.

Published in The Express Tribune, August 20th,2014.
COMMENTS
Comments are moderated and generally will be posted if they are on-topic and not abusive.
For more information, please see our Comments FAQ