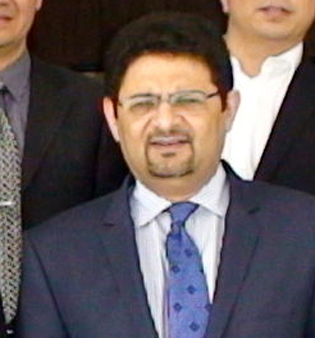 ---
KARACHI:



As chairman of the Board of Investment (BOI), Miftah Ismail spends most of his time dealing with large corporations, which are often backed by foreign sponsors. But, he says, the real focus of the government should be on small businesses, accounting for most of the investment.




"Foreign investment is just $1 billion. The rest of the $33 billion invested annually is by local businessmen, some of whom might be the owners of lathe machines," he said. "They are the ones being ignored."




To address their issues, which normally involve other government departments, BOI has started to depute its officers to guide the businessmen through the process of getting permits and understanding regulatory requirements.

"Pakistan is ranked 110 on the international index of ease of doing business. We are trying to improve that ranking," he says, adding that there is no realistic way to introduce the so-called one-window operation for investors.

Yet even in areas where government has directed most of its focus, the projects are moving ahead at a snail's pace. Beset by a crippling power crisis, Pakistan is offering some of the world's highest return on investment in power plants. The rate of return could go as high as 30%.

Ismail, who is also the Chief Operating Officer of Ismail Industries, a dynamic confectionary firm that has popular brands like Candyland, says the government is trying its best.

"No investment has been allowed to fail in Pakistan. On the contrary, we have actually bailed out businesses from taxpayers' money," he said in an interview with The Express Tribune. "So it's wrong to assume that absence of protection undermines investment."

The government-guaranteed return for Independent Power Producers (IPPs) is in the range of 17% to 18%. Depending on efficiency of power plants and the cost they cut on fuel, this could go up to 30%.

But when it comes to Islamabad's initiative to promote private investment in coal-fired power plants in Tharparkhar district of Sindh or on the outskirts of Karachi in Gadani, infrastructural and security concerns crop up.

"No one wants to get involved in the hassle especially when there are other investment avenues like the stock exchange that offer better return without any inconvenience."

The BOI also has to deal with salvaging projects like Tuwairqi Steel and Byco's refinery, which have been facing problems because of indecision of various government functionaries.

Tuwairqi, a project of Saudi Arabia's Al-Tuwairqi Holdings, has faced commissioning delays for months over a dispute related to price of gas, which is key raw material for it to make steel.

"They want gas for Rs123 per million British thermal units (mmbtu). That is even less than the cost at which gas is being produced in the country. The 35 million cubic feet per day (MMCFD) gas they want also means we have to curtail supply to someone else."

He disagrees that government had guaranteed gas supply at a fixed price when work on the project started eight years back.

The only way Ismail sees out of the situation is for the company to give at least 5% shareholding to government and commit investment of at least $900 million.

"The BOI can sell this idea to other government functionaries. At Rs123 per mmbtu we will be giving them a subsidy of Rs25 billion over the next four years. That's the arrangement we have worked out."

Ismail insists that the present government has not gone back on any of the economic policy initiatives of the previous administration. "We are ensuring continuation of policies."

Published in The Express Tribune, August 19th, 2014.

Like Business on Facebook, follow @TribuneBiz on Twitter to stay informed and join in the conversation.
COMMENTS (3)
Comments are moderated and generally will be posted if they are on-topic and not abusive.
For more information, please see our Comments FAQ