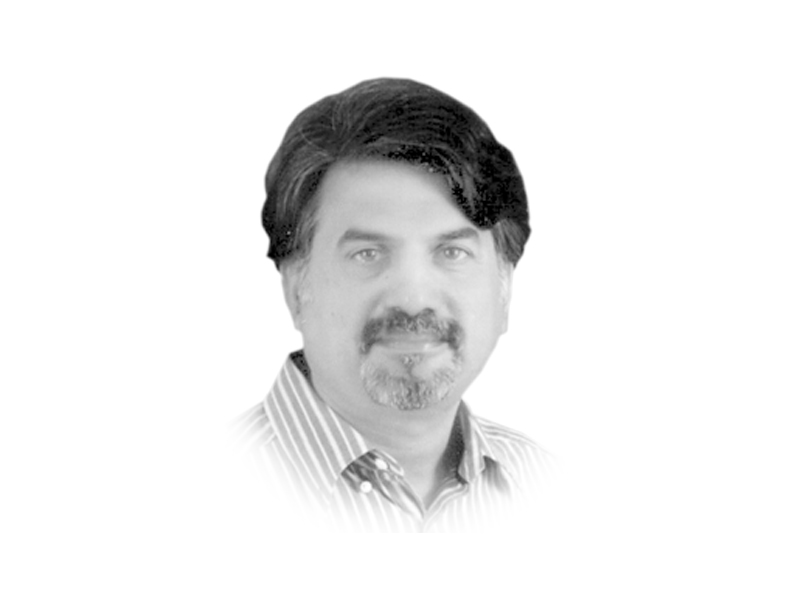 ---
What was General (retd) VK Singh, the former Indian military chief, actually trying to do? Speculated to have gone to the last limit in his attempts in "nepotising the Indian military", the general failed and instead, became a politician and a senior leader in today's BJP-led Indian government. It is very difficult to write about the appointment of the new Indian military chief without mentioning General (retd) VK Singh, who has been the biggest critic of his appointment. General (retd) VK Singh, in 2012, charged the now-appointed Indian military chief with "abdicating responsibility" in an intelligence operation carried out by a unit under his command in the 3 Corps based in Nagaland. General Bikram Singh, his successor, however, revoked the disciplinary action on taking over the Indian military command from him in May 2012. In military jargon, it is called 'reviewing senior commander's report' and 'expunging the comments' or altogether discarding the report itself if considered inappropriate and uncalled for. Ideally, such an action is taken by the next commander in the reporting chain of command. But for one military chief to disagree with the opinion of another in matters of reporting on senior generals on assumption of his command is unprecedented. That one army chief disagreed with the findings and report of another army chief speaks of some 'suspicious motive' to implicate a senior officer in a 'botched scandal' — especially when that senior officer ends up becoming the Indian army chief.




The tell-tale signs inform us that General (retd) VK Singh's younger daughter was married to Southern Army Commander Lt General Ashok Singh's son, Dr Anirudh. General (retd) VK Singh created a controversy by attempting to prolong his stay in the Indian military chief's office, claiming his date of birth to be May 10, 1951 instead of May 10, 1950. Had the Indian government accepted his request of 10 months' service extension, his eventual successor and the next senior officer in line to become the Indian army chief would have been his daughter's father-in-law.

Despite the controversies surrounding General (retd) VK Singh's last days in office, the former Indian army chief-turned-politician has created history by winning the Ghaziabad seat in the Indian general elections by a margin of more than 567,000 votes. He defeated actor-turned-politician Raj Babbar and journalist-turned-politician Shazia Ilmi, who were contesting against him and who embarrassingly lost their security deposits. General (retd) VK Singh's victory is the second-highest victory margin in the country after Narendra Modi's margin in Vadodra. Could a military general, who was found trying to negatively influence the promotion of a fellow military officer, be sent to the Indian parliament through such a resounding victory and get public acclaim for his services to the Indian state? The bottom line is that Prime Minister Modi, today, is a popular politician and a former Indian military chief, who does not approve of the appointment of the current Indian military chief, and the BJP government itself is pretty furious with the Congress for having made the appointment a few days before the end of its tenure. Who, then, is General Dalbir Singh Suhag?

After Sam Hormusji Framji Jamshedji Manekshaw (the only Indian soldier to be promoted to the field marshal rank), General Dalbir is the second Gurkha soldier to take over the reins of Indian military command. About Gurkhas, Field Marshal Manekshaw famously remarked, "If a man says he is not afraid of dying, he is either lying or he is a Gurkha." Like the American General Stanley McChrystal, the current Indian army chief is also a fitness fanatic and reportedly runs 10km every day. Like the former Pakistani military chief, General (retd) Ashfaq Parvez Kayani, he is also from a humble background. His father, Ramohal Singh Suhag, was a subedar in the Indian Army and his previous two generations have also served in junior ranks in the army.

When on his first day in office, the new Indian army chief warned Pakistan on the alleged repetition of beheading-like incidents of Indian soldiers, one could not miss the 'Gurkha tone' in the language he spoke. The "more than adequate, intense and immediate" future response that the general spoke of reminded me of General Manekshaw and his cavalier military speeches.

Being a student of civil-military relations, I fail to understand why the largest democracy in the world fails to rein in its military commander from making policy statements. Unlike in Pakistan, in India, the responsibility of national defence rests with the cabinet (politicians). The defence policy is further discharged through the ministry of defence. The strategy of "immediate and intense military response" becomes 'non-serious military jargon' when coming from a military leader speaking on his first day in office. Coming from the person occupying the pinnacle of the Indian political pyramid, such a statement would have made an altogether different meaning.

Felicitations, in any case, to the Gurkha soldier for becoming the Indian army chief. I hope he respects his Indian political masters as much as we want our military commanders here to respect ours. I understand the huge gulf that separates the Pakistani political environment from the Indian one, but having followed the only other Indian Gurkha military chief, I hope he doesn't hold the same opinion about Indian politicians. Field Marshal Manekshaw's notion about his political masters four decades earlier was simple. He said, "I wonder whether those of our political masters who have been put in charge of the defence of the country can distinguish a mortar from a motor; a gun from a howitzer; a guerrilla from a gorilla; although a great many resemble the latter."

In Pakistan here, we need to keep our fingers crossed. We have a democratic government that is under intense political pressure and faces an existential challenge from an uncompromising and a street-demonstrating opposition. Our army is fighting against terrorists on our western front. It has also been called upon to aid civil power in the capital and may soon find itself doing the same in other major cities. If the politicians fail, the only force that moves to fill in the vacuum is the armed forces.

The last thing Pakistanis want is a tough-talking Indian military chief dishing out 'military threats' on his first day in office. I hope political masters remain in charge of Pakistan, and also, the politicians in India, who remain in charge of preventing a military chief from implementing a 'military extravaganza' that may result in adverse military and political consequences in the region.

Published in The Express Tribune, August 19th, 2014.

Like Opinion & Editorial on Facebook, follow @ETOpEd on Twitter to receive all updates on all our daily pieces.