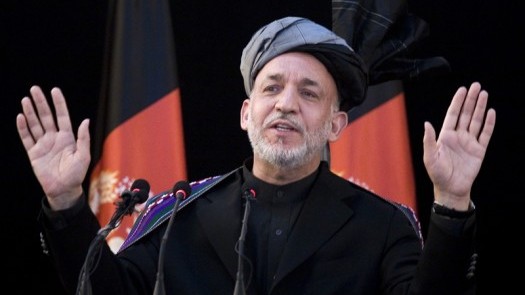 ---
KABUL: Afghan President Hamid Karzai on Saturday appointed a new head to the country's main electoral body, a move the United Nations said would help towards free and fair elections later this year.

Fazel Ahmad Manavi is the new chairman of the Independent Election Commission (IEC), which was tainted by claims of bias in last year's fraud-hit presidential vote, said the Afghan leader's spokesman Waheed Omar. Staffan de Mistura, the United Nations' special representative in Kabul, welcomed the appointment, describing Manavi as "a very solid person who we can all feel comfortable with."

He also announced two new international appointments to the UN-backed Election Complaints Commission (ECC) watchdog and said a quota had been agreed to guarantee at least 68 seats for women in the country's parliament.

"I feel that we are in a position, under these circumstances, to recommend to the international community to support financially the future (parliamentary) elections of 18th September 2010." de Mistura said.

Manavi, an Islamic Sharia law professor, takes over at the government-appointed IEC after its top two officials resigned earlier this month under pressure from the international community.

Azizullah Ludin and Daoud Ali Najafi were chairman and chief electoral officer of the IEC, which was accused of meddling in the presidential vote and being stuffed with Karzai cronies.

Reform at the very top of the IEC was seen as vital to secure foreign funding for the parliamentary vote scheduled for September and to avoid the controversy that marred the presidential poll. Najafi's replacement will be appointed "very soon", said Omar, without giving a timeframe.

Manavi was a commissioner at the IEC before his appointment and has held a number of government posts since the hardline Taliban regime was ousted in late 2001 in a US-led invasion.

Karzai's endorsement of two foreign nationals to the ECC comes after he tried to ban non-Afghans from the commission but was blocked by Afghanistan's upper house of parliament.

Judge Johann Kriegler, a former chairman of the Independent Electoral Commission of South Africa, and Safwat Sidqi, who used to sit on a similar body in Iraq, are among five new members of the ECC, Omar and the UN said. The new Afghan members are a former judge, Sayed Murad Sharifi; a university teacher, Ahmad Zia Rafaat; and a former government official, Shah Sultan Akifi.

The ECC last year threw out more than half a million votes cast for Karzai because of voting irregularities. De Mistura told a news conference that Kriegler and Sidqi were respected figures "of international standing" and would take a proactive role in decision-making, but could not say how long the appointments would last.

Karzai recently levelled a series of outbursts against the international community, claiming that foreign powers orchestrated the widespread fraud in the elections that returned him to power.

The United States notably called the comments "troubling" but all sides have since sought a show of unity, seen as vital with a series of major military and civilian efforts to bring an end to the nearly nine-year Taliban insurgency.

The acting head of the IEC, deputy chief electoral officer Zekria Barakzai, told AFP in an interview this week that the parliamentary elections -- the second since the fall of the Taliban -- would not be totally free and fair. But Barakzai, touted as a possible successor to Najafi, said a "full package of anti-fraud measures" was being implemented to avoid a repeat of the ballot-stuffing that badly damaged the credibility of the presidential vote.

De Mistura, too, made no predictions of a fraud-free poll but said the "historic" new measures were a vital step towards achieving that.