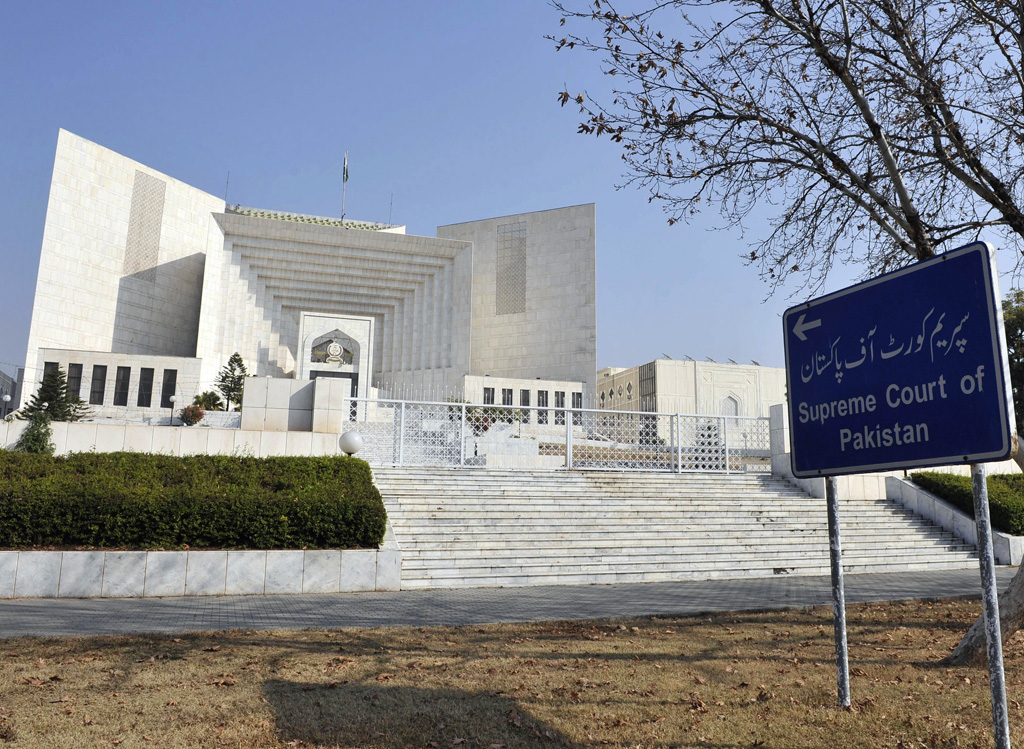 ---
ISLAMABAD:



The Supreme Court (SC) has not responded to a government's request to form a three-member panel to probe Pakistan Tehreek-e-Insaaf chief Imran Khan's allegations of rigging in the 2013 general elections.




In a letter addressed to the court's registrar on August 13, Law Secretary Barrister Zafarullah Khan said the government had decided to constitute an inquiry commission. But the apex court has yet to act upon the government's plea.




Attorney General of Pakistan (AGP) Salman Aslam Butt has said that he is unsure whether the SC has appointed commission members.

On the contrary, Supreme Court Bar Association (SCBA) president Kamran Murtaza strongly believes that the court will reject the government's plea as the proposed commission violates Article 225 of the Constitution. Furthermore, the court may either call into question or seek to clarify the terms of reference for the panel.

The SCBA president added that it would be unwise to announce the judicial panel amid the current political scenario because the PTI has already rejected the solution.

According to Pakistan Bar Council (PBC) vice chairman Muhammad Ramzan Chaudhry the government's plea is unconstitutional as it violates articles 218 and 225.

The PBC vice chairman expressed concern that since politicians will be part of the inquiry commission, they are likely to manipulate the outcome for their own narrow interests.

Speaking to The Express Tribune, head of Professional Lawyers' Group Asma Jahangir said that they will wholeheartedly support the decision taken by the chief justice. She added that lawyers will never allow any political leader to undermine the judiciary.

"Imran has no respect for institutions. The judiciary cannot probe the rigging allegations if he completely undermines its influence," Asma said.

She rejected the fact that lawyers are divided over the apex court's restraining order against any extra-constitutional steps in future. On the contrary, she pledged that they will collectively resist any unconstitutional move and the representatives of superior bars will hold a joint conference today.

Published in The Express Tribune, August 18th,2014.