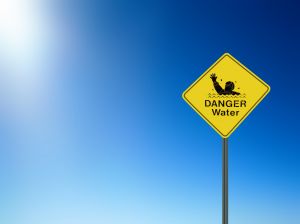 ---
GILGIT: When authorities refused to retrieve a body being bashed against the rocks by the strong currents of Gilgit River, three boys sprang into action and risked their lives to recover it, The Express Tribune learnt on Sunday.

Noman and Ejaz, both in their mid-20s, along with a friend, retrieved the body of Saleem who had fallen into the river.

Saleem, a businessman and father of three, was going from Bargo to Gilgit—a 40-kilometre distance—around 7pm on Friday when the incident occurred. The victim was travelling in a rope cart (a cart fixed to a pulley) to cross the river when the cart gave way and Saleem fell to his death.




Three hours later, Saleem's body was spotted stuck between rocks some 10 kilometres downstream of Harpun.

"Rescue 1122 was asked to come in and retrieve the body," Tahir Rana, a Bargo resident told The Express Tribune on Sunday.

He recalled the rescue staff was too scared to get into the river. "The current was too strong to swim without equipment and life jackets." Rana said locals noted that the rescue team lacked adequate training to undertake such a rescue mission.

He had witnessed the entire episode with hundreds of others, including Noman and Ejaz, who had gathered at the site. Fed up with the reluctance of the rescue workers, the two boys and their friend jumped in and battled the currents for 20 minutes. "They were able to reach the spot and successfully retrieve the body," he said.

The youth were volunteers of the Al-Khidmat Foundation, but were also not fully trained to conduct such a rescue.

"Like many others, they learnt to swim on their own. The boys inspired us with their courage and commitment to serve humanity," Rana said.

Published in The Express Tribune, August 18th,2014.
COMMENTS
Comments are moderated and generally will be posted if they are on-topic and not abusive.
For more information, please see our Comments FAQ