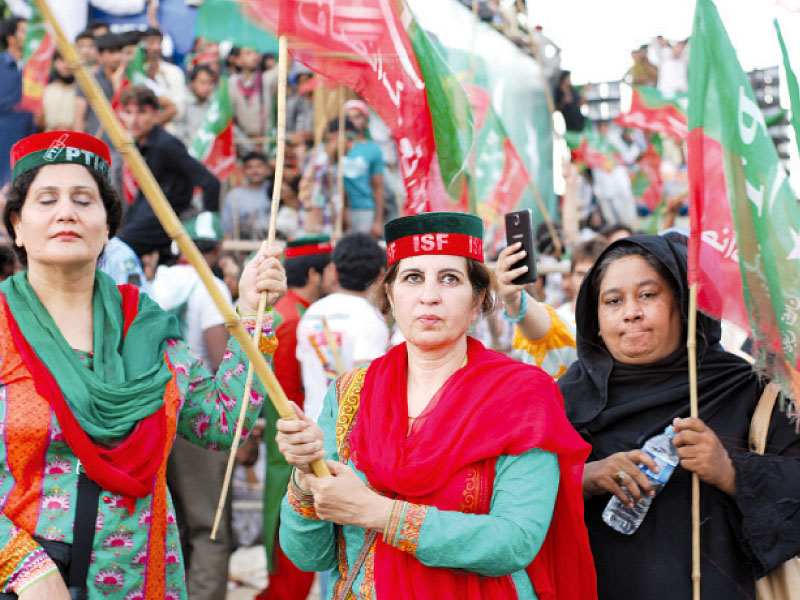 ---
LAHORE:



Several groups of Pakistan Tehreek-i-Insaf (PTI) supporters left the city on Saturday to join the party's sit-in in Islamabad, two days after the launch of Azadi March.




Many such groups that had joined the march on Thursday had later retuned to Lahore.

Several people The Express Tribune talked to said they had returned as the rally had been moving at a snail's pace. Some said one of the reasons they were in Lahore was that they wanted to make more arrangements for a longer stay in Islamabad.

"I am on the motorway. I will reach Islamabad in the evening," said Naeem Zaman, a resident of Faisal Town.

"My mother and I had joined the march at Zaman Park on Thursday. We left it at Yadgar as she got too tired," Zaman said on the phone.

He said the PTI march had not failed.

Nasir Ali, a resident of Model Town, said he and 17 other people, including 12 women, were on their way to Islamabad. "We are prepared to stay in the capital for as long as needed," Ali said.

He said they had had to quit the rally on Friday after their vehicles met an accident on The Mall.  "The vehicles have been repaired. We are all set to join the sit-in."

Sania, a resident of Model Town, said she and her family were leaving for Islamabad in a convoy of 20 vehicles.

Rana Shehryar said people from across the country had joined the PTI's protest movement.

He said PTI workers would not return home until their demands were met.

"We have taken to streets for the sake of the country. We want Pakistan to flourish and prosper. We do not want to derail democracy," Shehryar said.

A citizen, Muhammad Faraz, said his brother and cousins had joined Azadi March on Friday.

"My mother, my two children and I are leaving today. I care for Pakistan."

Published in The Express Tribune, August 17th, 2014.