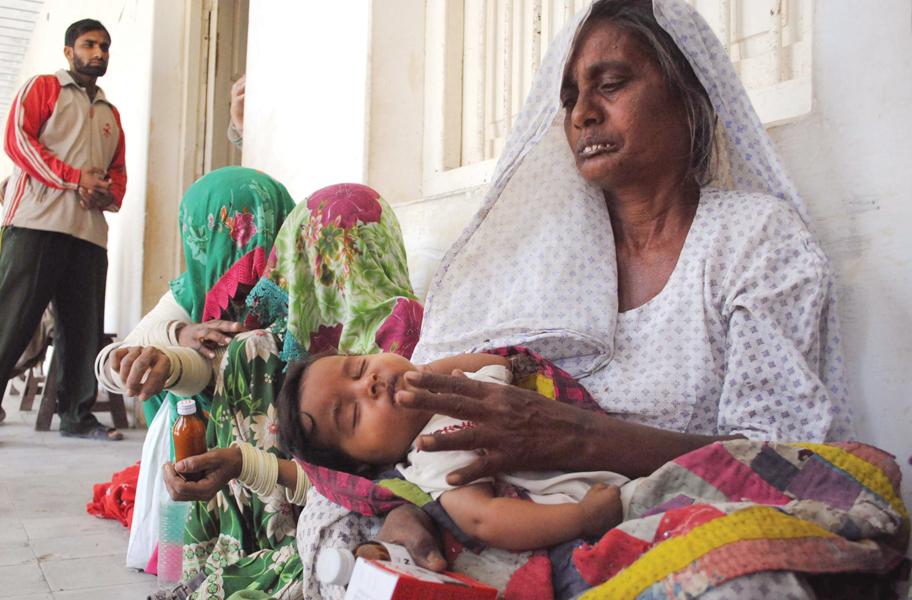 ---
Once again, the Tharparkar area and its people are in the headlines, again for all the wrong reasons. Living, for humans or animals, in the Tharparkar area has always been a challenge. Almost 300 children are said to have died of malnutrition there last year, though these figures are disputed, and now the government is dragging its feet in declaring the area to be officially 'drought hit'. Unverified media reports say that more than 1,000 people, including 600 children, have lost their lives for want of water. There have been mass migrations from Mithi, Nagarparkar and Diplo and livestock has been decimated by drought.

The rains have failed for the third year in a row and 80 per cent of villages in Thar have yet to receive any precipitation this year.

It is difficult to avoid the conclusion that the government is being tardy in declaring the drought 'official' because once it has done so, it automatically triggers the governmental distribution of aid — wheat and fodder — either for free as relief goods or at heavily subsidised prices.

In large part, spurred by the media outcry, the provincial government has constituted a committee tasked with the preparation of a drought management and mitigation policy. Late is better than never, and the 22 members of the committee have prepared a final draft of a proposal that covers not only Thar, but also all the other desert areas of the province, and it is now the responsibility of the authorities to see through the implementation.

A set of protocols has been devised to facilitate the declaration of a drought in any area, and it is to be hoped that these will now trigger the necessary interventions by the government. Marginal communities, not only in Thar, but in Balochistan and the Cholistan region of Punjab, are vulnerable to both drought and flood, and it is right and proper that special provision be made for their relief. We look forward to being able to report that relief and aid are flowing in the direction of the needy communities of Thar.

Published in The Express Tribune, August 17th, 2014.

Like Opinion & Editorial on Facebook, follow @ETOpEd on Twitter to receive all updates on all our daily pieces.