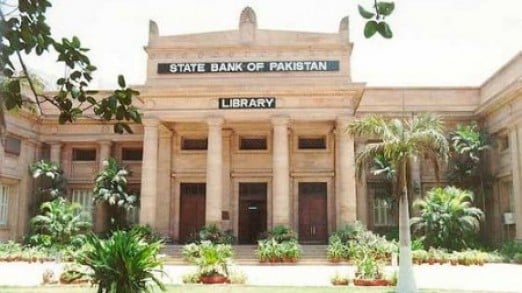 ---
KARACHI: Increasing branchless banking will help expand people's access to financial services, said the Governor of the State Bank of Pakistan, Salim Raza.

According to him the central bank will continue to engage with financial and non-financial players to incentivise the adoption of innovative delivery channels.

He was speaking on the 'Need for alternative delivery channels in promoting access to finance' at the Pakistan Branchless Banking Conference on Saturday. Pakistan's financial sector is experiencing a dynamic transition, led by the increasing uptake of technology solutions, said Raza.

"This transition can be witnessed through recent ebanking data, with the transactional volume of 46.4 million e-payments valuing Rs4.1 trillion during a single quarter of October-December 2009," he added.

These volumes are expected to grow substantially as Pakistan currently has 95 million mobile phone users in comparison to 26 million bank account holders, said Raza . He says that this situation pinpoints the inherent potential for mobile banking in Pakistan.

Pakistan is the first country in South Asia to issue branchless banking regulations, provide commercial and microfinance banks with a regulatory environment for developing partnerships and innovating delivery channels.

Raza said that with an enabling regulatory structure and growing technology sector, Pakistani banks and microfinance players can utilise international best practices and models to diversify their financial services and develop partnerships for managing special initiatives.

"There are almost 4 billion unbanked people in the world," he said and added the existing outreach in Pakistan is about 12 per cent. Hence, "it is in our best interest to develop an inclusive financial system which also provides low-income and marginalised communities with increased access to quality financial services," he observed. He said the State Bank has provided the necessary regulatory environment which promotes experimentation and uptake of branchless banking.

However, he emphasised that the private sector still needs to take necessary steps in this direction. "The providers should set realistic expectations of their time horizons and potential returns," he said and added that those institutions which build their competence to manage potential risks early will have more robust results.

Referring to the three models of branchless banking, which are in operation in the country, the SBP governor said that under the first model, known as Microfinance Bank's (MFB) kiosks at retailers' premises, more than 40,000 borrowers have been reached through 68 offices of the Pakistan Post.

Under the second model of "Retailers acting as MFB's agents" which was launched in October 2009, the Tameer Microfinance Bank has opened over 25,000 branchless banking customer accounts and the cumulative volume of transactions till the end of March 2010 was over Rs4 billion with over 1.3 million transactions.

"Going forward, the Tameer Microfinance Bank will also introduce foreign remittances," he added. Raza said that under the third model, which is led by commercial banks, the MCB Bank has registered over 60,000 customers and transacted over Rs1 billion with over 175,000 transactions.
COMMENTS (1)
Comments are moderated and generally will be posted if they are on-topic and not abusive.
For more information, please see our Comments FAQ