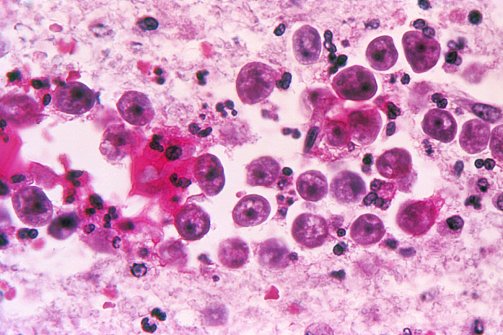 ---
There has been another death in Karachi caused by the amoeba Naegleria Fowleri, the seventh this year in Sindh. A 29-year-old man from Shah Faisal Town developed a high fever on August 11 and died in a private hospital on August 14, killed by the aptly named 'brain-eating amoeba'. Once N. Fowleri is in the human system, over 99 per cent of the time it proves to be fatal. There is no vaccine so far because it is not a virus. It is present in water and damp environments, and can be eradicated by the chlorination of water to be used for drinking. Globally, chlorination is regarded as the only viable option for the eradication of N. Fowleri. Samples of water taken in different parts of Karachi displayed no trace of chlorine, while the victim had not been swimming in any source in which the amoeba may live.

This is potentially a significant public health crisis. The provincial government has recognised that there are real risks and earlier in the year, constituted a committee with a membership made up of officials from the health department, local government and the Karachi Water and Sewerage Board. As is so often the case, once a committee has been set up, it meets a few times and then trails away into torpor. The most likely way for the victim to have ingested the amoeba is via piped water. He either drank or washed in the water that eventually killed him. The local government is at the very least culpable here. It has failed to procure the requisite number of chlorine tablets or formulate any plan for their distribution around the 18 towns within the city that need them. At best, this is careless, at worst, willfuly negligent. The water supply and distribution system in Karachi is old, inefficient and underfunded. It would probably cost billions to bring it up to an acceptable modern standard — which is not going to happen any time soon. Chlorination, urgently, may prevent further deaths, and we urge the administration to do that with all speed.

Published in The Express Tribune, August 16th, 2014.

Like Opinion & Editorial on Facebook, follow @ETOpEd on Twitter to receive all updates on all our daily pieces.