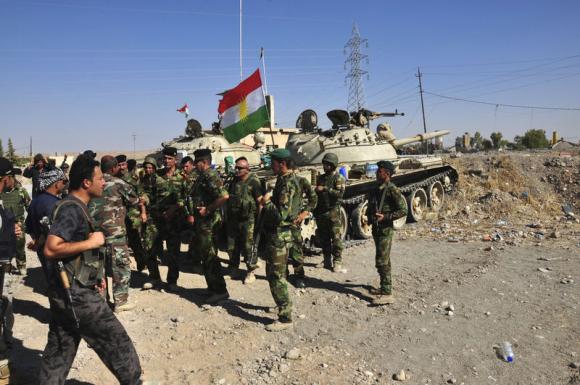 ---
LONDON: Britain would consider "positively" any request for arms from the Kurds to help them battle Sunni militants who have seized much of Iraq, a spokesperson for the prime minister said.

The United States has asked European countries to supply arms and ammunition to Kurdish forces, US and European officials have said.

Premier David Cameron has so far said Britain's response would be limited to a humanitarian effort, but London has also been transporting to Kurdish forces military supplies, such as ammunition, being provided by other nations.

"If we were to receive a request then we would consider it positively," the spokesperson said on Friday.

"Our understanding is that they prefer to operate kit that they are trained on, and so that's why so far it has been us transporting supplies from other countries."

Several European governments, including France, Germany, the Czech Republic and the Netherlands, have said they will send arms to the Kurds or are considering doing so.

In a statement following a meeting of the British government's Cobra emergency committee on Thursday, London confirmed it would continue transporting military equipment from Eastern Europe to the Kurdish forces.

The BBC earlier quoted Downing Street sources as saying that the Kurds had not yet asked Britain for direct help but that any request would be considered with an open mind.

The fighters of Iraq's semi-autonomous Kurdish region are struggling against better-armed militants from the Islamic State group, which has swept across northern Iraq in recent weeks, pushing back Kurdish forces and driving tens of thousands of minority Yazidis and Christians from their homes.

European Union foreign ministers will hold an emergency meeting on Friday to discuss the region's response to major crises including the conflict in Iraq, the EU said on Wednesday.