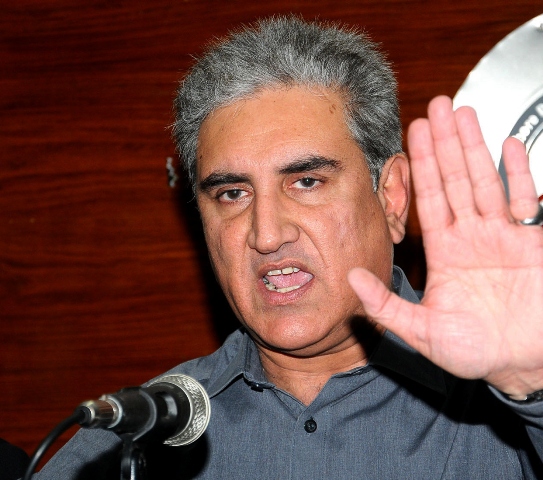 ---
LAHORE: "I condemn the shameful and undemocratic tactics of the Pakistan Muslim League-Nawaz (PML-N) government in order to stop the Azadi march," said Pakistan Tehreek-e-Insaf (PTI) Vice-Chairman Shah Mehmood Qureshi on Friday.

The firing and stone pelting at the PTI convoy has left several PTI workers severely injured.

The government must immediately investigate and bring the perpetrators to justice, he demanded.

"We are urging our workers to stay calm and will continue to March towards Islamabad," Qureshi stated.

Meanwhile, PTI provincial minister for Education Atif Khan, while speaking to The Express Tribune, said that no hurdle and tactic can stop PTI's Azadi March, adding that the party's demands will be met.

He said that the commitment and determination of the supporters, who are coming from different parts of Khyber-Pakhtunkhwa (K-P), Punjab and Sindh, shows that people think that the general elections last year were rigged, the assemblies are dubious and re-election is the only solution for a genuine democracy.

Khan claimed that in the last year, the PTI provincial government has controlled corruption fully and introduced reforms in various sectors including education and health.

"No police is appointed and post on political ground which is why they are not used for any political motives by any political party unlike the Punjab police being used by PML-N", he maintained.