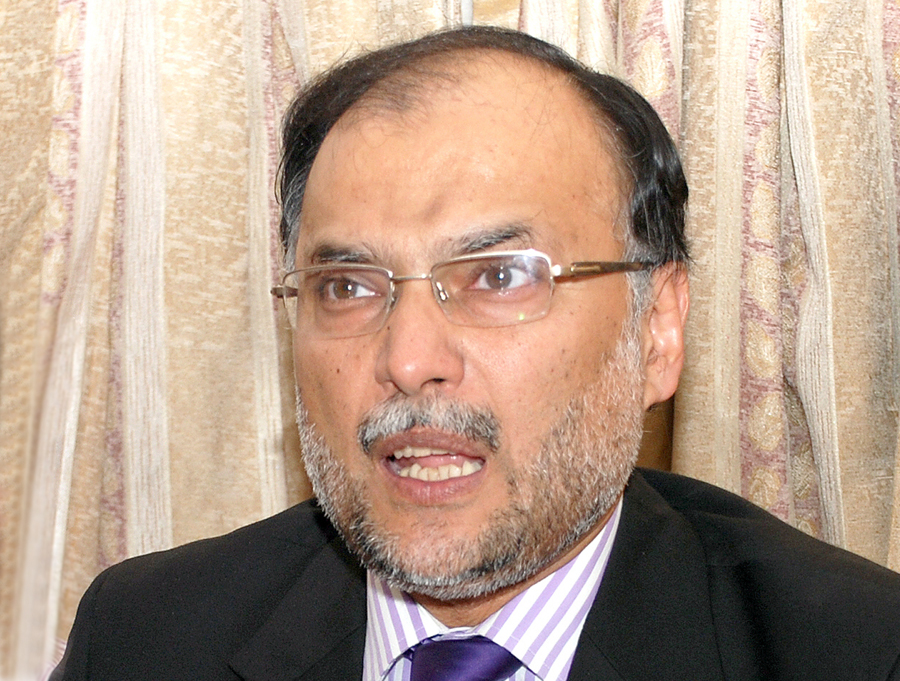 ---
ISLAMABAD:



Minister for Information and Broadcasting Senator Pervaiz Rashid said on Thursday that participants of Azadi and Inqilab marches were having photo sessions on The Mall Road, Lahore, with those who were celebrating Independence Day.




In a statement, he said when the air-conditioned and luxury containers march will reach the open ground of Aabpara, it will evaporate. He said those who are demanding resignation of Prime Minister Nawaz Sharif are afraid of crossing the Ravi Bridge.




Separately, Minister for Planning and Development Ahsan Iqbal claimed that Lahorites have shown political wisdom by rejecting the long march of Imran Khan's Pakistan Tehreek-e-Insaf (PTI). The minister said majority of people wanted stability in the country and supported the economic and development-based agenda of the incumbent government.

He said Imran did not have any justification, either constitutional or democratic, to demand the resignation of an elected prime minister, who was answerable only to parliament and his own party.

"Pakistan is not a banana republic where anyone can come on the roads and demand anything," he added. The minister suggested to the PTI chief to focus on his party's government in Khyber-Pakhtunkhwa (K-P) and make it a model province as people had given mandate to his party.

Another cabinet member urged the Pakistan Tehreek-i-Insaf (PTI) to use the forum of parliament to resolve issues and bring reforms in the system.

Minister for Railways Khawaja Saad Rafique said PTI's demands should be constitutional so that their solution could be found in a proper manner. He said the PTI should respect the mandate of the people, who elected the Pakistan Muslim League-Nawaz (PML-N) government with majority votes.

He said that the PTI's call for long march on the Independence Day for seeking the solution of unconstitutional demands was not a right way. He added that the PTI should spell out constitutional demands at the proper forum.

The railways minister said the K-P government should focus on the development and progress of the province. He added that all the political parties, including PTI, should work for strengthening democratic system and development of the country.

Published in The Express Tribune, August 15th,2014.
COMMENTS (5)
Comments are moderated and generally will be posted if they are on-topic and not abusive.
For more information, please see our Comments FAQ