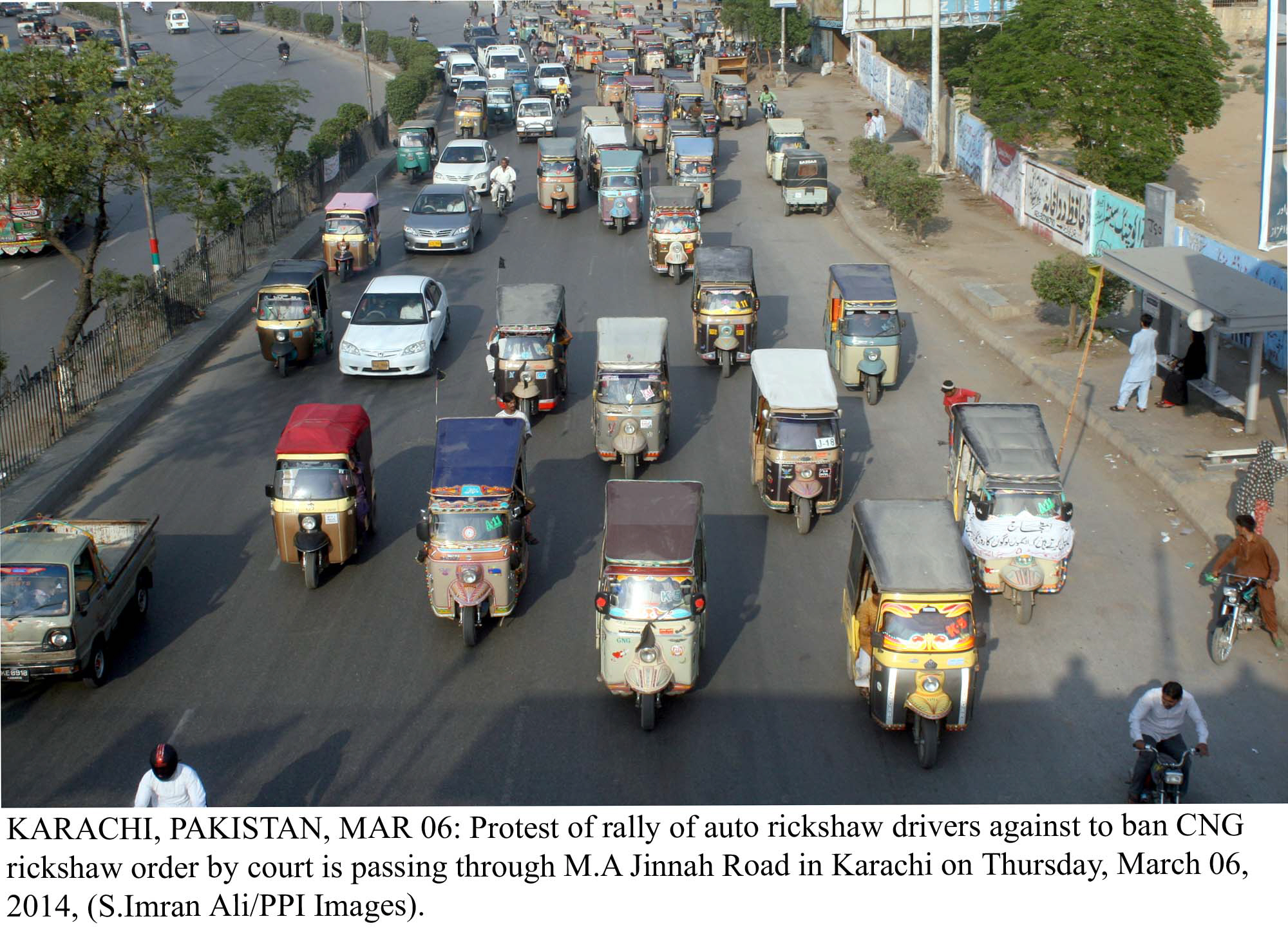 ---
KARACHI: The quality of public transportation in Karachi has worsened over time as commuters have gone from travelling on double-decker buses in the 1940s to using highly dangerous three-wheeler Qingqis in the 21st century.

Dr Noman Ahmed, the chairperson of the architecture department at NED University, was not satisfied with the development in Karachi over time as he spoke at a seminar on Tuesday evening. The daylong seminar on 'Smart City Advocacy in South Asia and Urbanism' was held at Karachi Expo Centre. It was organised by the Association of Builders and Developers of Pakistan (Abad).




"Let's hope they [commuters] don't go back to the age of travelling on horses and ponies," he said. He referred to the unplanned and unchecked growth of multi-storeys in katchi abadis and the construction of high-rise buildings as the 'high-rise syndrome' and claimed it was highly dangerous for the residents of Karachi. He called for the implementation of the city strategic master plan 2020, the formation of a metropolitan planning agency and the replacement of ad hoc projects with well-surveyed plans.

Smart city

Talking about the aim of the seminar, Abad senior vice-chairperson Saleem Kassim Patel said they wanted to bring together intellectuals and engineers to discuss and suggest ways to address Pakistan's urban issues and housing problems and how to turn its cities into smart cities that are perfect for good living.

Institute of Architects Pakistan (IAP) Karachi Chapter president Architect Mumtaz Jilani defined a smart city as a place where there is investment in human and social capital, traditional and modern information and a communication technology infrastructure that fuels sustainable economic development and a high quality of life, with a wise management of natural resources. Such a city has smart people, smart mobility, smart economy, smart environment and a smart government.

Once the requirements of a smart city were laid down, Pakistan Green Building Council's CEO Aqrab Ali Rana talked about the reasons why Pakistan has been unable to develop smart cities. "It is the lack if the concept of working together," he said. The government, the private sector, the academia, NGOs, and the general public have worked for years but the reason why the country has not progresses is because everyone is working individually. "We need to work together to get what we need to achieve," he said.

To get smart cities, Pakistan needs capital, technology, awareness, proper bylaws and institutions, said Rana, urging people to encourage the use of local material and natural resources.

Architects Mukhtar Husain and Komal Pervez spoke on the generosity of Karachi, which has provided shelter to over 22 million people. Due to the rapid increase in population Karachi has not made any advancement in its infrastructure, said Hussain, adding that it is still counted as one of the 10 mega cities in the world. Every morning its children go to schools and its people have opportunities to work and more people are migrating to Karachi, he said.

The seminar ended with vote of thanks by Abad chairperson Mohsin Sheikhani who called for collaboration and joint effort to resolve the problems of the city including its security issue. "We wanted to gather you people to do something for the problems we face," he said. "If we did not do something now, we won't be able to live in this city in the days to come."

Published in The Express Tribune, August 15th,2014.