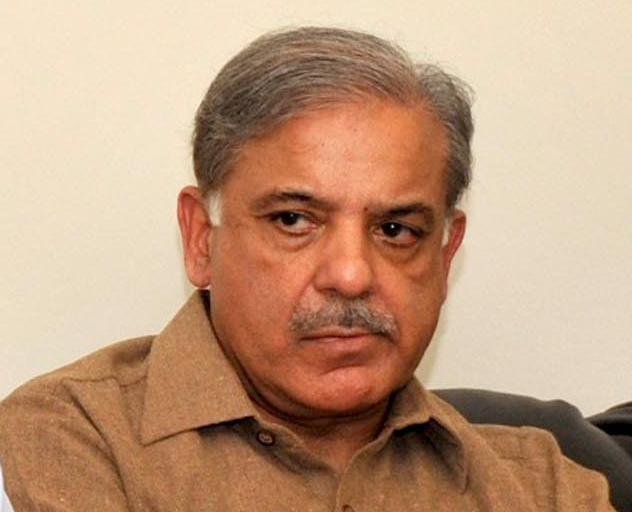 ---
LAHORE:



Chief Minister Shahbaz Sharif said on Wednesday the dreams and aspirations of Muslims across centuries were realised on August 14 – Independence Day. The creation of Pakistan was a culmination of innumerable sacrifices and the historic struggle of millions of Muslims. "Observing it as a day of protest is just unfortunate," he said.




Pakistan needs a long march for progress and prosperity; for an end to terrorism and corruption, he said. Those causing chaos on Independence Day are enemies of the state, the chief minister said.

In his message on Independence Day, Sharif said the sanctity of Independence Day demanded that the nation display unity.

Sharif said it was a day to learn from past mistakes, not repeat them.

It is strange that among those calling for a revolution and a long march are elements immersed so deep in corruption that the nation has rejected them, he said. It just doesn't fit the image of the party that claims to have rid Khyber Pakhtunkhwa of corruption in 90 days, he said.

The ongoing military operation in North Waziristan is of greater significance than the war in 1965 because it is a matter of the county's survival. Every patriotic Pakistani must stand by its brave armed forces, he said.

"We must renew our commitment to work hard to achieve a dignified status in the comity of nations. Though the task is difficult, it is not impossible," he said.

Earlier, during an interview with a TV channel on Wednesday, Sharif said Prime Minister Nawaz Sharif's decision to constitute a commission comprising three judges of the Supreme Court to investigate rigging allegations in the general elections was splendid. "That is what the protesters at the long march are demanding as well," he said.

Sharif said Imran Khan had taken a huge U-turn by rejecting the government's offer to constitute a judicial commission. He said Khan's demand for a government of technocrats was not supported by the Constitution.

Sharif said the collusion of Qadri and Khan was a conspiracy to create anarchy. He said the nation would not allow such elements to darken the bright future of the country.

He said Pakistan could not afford a confrontation. He said PTI president Javed Hashmi's statements regarding strengthening democracy were close to the government's stance. He said Hashmi had also said that no conspiracy against democracy would be allowed to succeed. He said Jamaat-i-Islami amir Sirajul Haq had played a positive role in handling the situation. The chief minister said that the nation was celebrating the 68th Independence Day this year. "Today the people of Pakistan must decide whether they want to strengthen the country or to push it towards disaster."

Published in The Express Tribune, August 14th, 2014.
COMMENTS (1)
Comments are moderated and generally will be posted if they are on-topic and not abusive.
For more information, please see our Comments FAQ