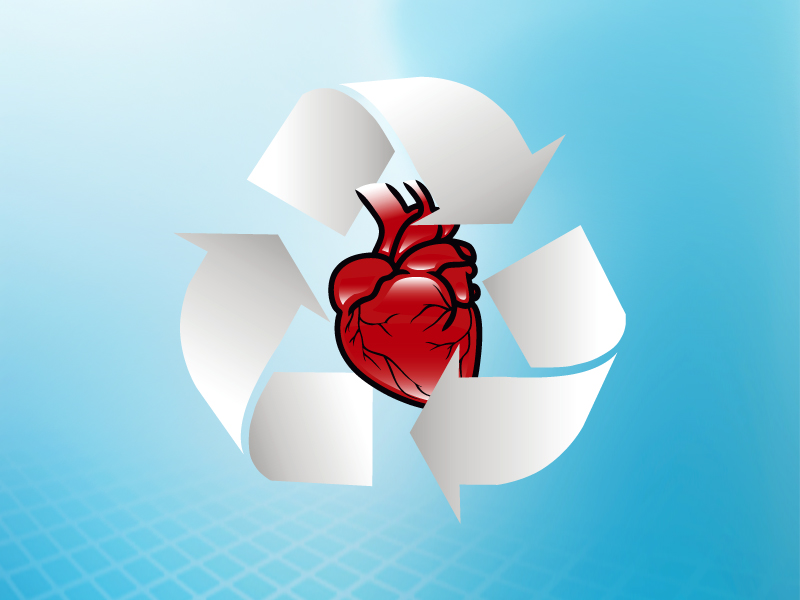 ---
When one contextualises the culture of organ donation and transplantation within Pakistan, an important question to ask is why there is both, a general confusion as well as a resignation towards the issue. Not only is Pakistan a developing economy but also has a quintessentially high death rate because of various illnesses.

Given this predicament, organ donation and subsequent transplantation can be a viable solution to intractable illnesses. On-ground reality, however, suggests otherwise.

The mechanics

According to A Donate Life Organisation, one organ donated can save up to eight lives and if the same person volunteers to donate tissues and eyes, the donor can make lives better for upto 50 people. The procedure to become a donor is simple. The donors only have to register themselves in their choice of hospital donor's programme. Sindh Institute of Urology and Transplantation (SIUT) is the oldest organisation with an active donor's program in Pakistan.

Other options available for donation are:

•  Shifa International Hospital

•  Armed Forces Institute of Cardiology

•  Human Organs Transplant Authority

•  Transplantation Society of Pakistan

•  Pakistan Association of Urological Surgeons

•  Rabwah – blood and eye donation centre

•  Pakistan Eye Bank Society

•  Al-Shifa Trust Eye Hospital




Signing up for registry is generally done years before a person's death. After the death, the donor's registry is searched to see if the deceased had enrolled as a donor. If so, that will serve as legal consent. If there is an absence of registry or any other legal consent the team will seek consent from the next of kin. When consent is obtained, medical evaluation occurs, including obtaining the deceased's complete medical and social history.

The organs which can only be donated after death are lungs, heart and intestine which can be used to help patients with emphysema, heart defect or failure and short-gut syndrome respectively. The most commonly donated organs are kidneys which can be used to help patients with end stage renal disease (severe kidney failure) and cornea transplantation can restore vision for those with eye diseases and corneal infection.

On the other hand, options for living donation are also available. These donors willingly donate the following organs that don't hinder their health after the procedure.

•  A kidney

•  A portion of the liver

•  A lobe of a lung

•  A portion of the intestine

•  In some rare instances, a portion of pancreas.

According to the international organ donation law, one can donate an organ if they are on a ventilator and thus, an organ can be removed within moments of death. However, the concept of death or more importantly, the early creation of death by donating an organ is considered obscure by most families.

Fear of the unknown

A country can only revolutionise its medical spheres if the fundamentals are in place. Unfortunately Pakistan cannot pride itself on an unparalleled health system. Hospitals are scanty, cases are unreported and people, if willing, lack the ultimate knowhow to donate an organ. The possibility of organ trafficking and the 'not knowing where your organ is going' mentality makes this process all the more moot in the near future.




It is also natural for most people to shy away from the idea of donating an organ due to the fear of negative repercussion for their own bodies, once the donation is made. "I would only be willing to donate [an organ] depending on how vital it is to my life," says Amina Mehdi, a third year university student at Waterloo University. For Mehdi, her personal health comes first even if the organ donation doesn't make a particular difference to her body vitals. On the other hand, Amr Leghari, a third year student at the Lahore University of Management Science (LUMS), has no faith in the system. He fears the possible complications and health problems that may arise post-transplantation such as diabetes, high cholesterol or high blood pressure. Dr Meher Ahsan, a graduate from Dow University of Health Sciences, shares that people are also reluctant towards the idea of organ donation because of the lack of knowledge they have regarding the procedure. "Plus they do not know where their organs are going," she adds.  Some people even shy away from the option on religious grounds.

Possible pitfalls

The practice of organ trafficking, with middlemen acquiring organs from poorer communities at lower prices and selling them at a profit, creating a black market of sorts is another major hindrance. The practice is becoming increasingly common in Pakistan which led to the Supreme Court ruling in favour of regulating and carefully tracking organ donations and subsequent transplantations in March, 2010. Despite the stricter measures, 450 cases of organ trade were reported in the villages of Punjab in 2011 by the Human Organ Transplant Authority.

The abysmal state of health infrastructure also does little to help the situation. Preventable diseases such as polio, malaria and typhoid are on the rise, health budgets are dwindling and awareness about basic medical problems and potential solutions is limited. "There is no [proper] system [in place] due to lack of resources and the budget for healthcare is saddening," says Ahsan. In order for a successful donor-transplant relationship to be set into motion, it is imperative that the designed system is efficient, vigilant of the chain of transmission and takes the needs of both the donor and the recipient into account.

Light at the end of the tunnel

But not everyone has turned their back on this medical avenue, especially those who have utilised the option themselves. Fatima* who underwent a kidney transplant after losing both her kidneys, says that organ donation can be crucial in saving a life. Dr Rubina Hussain, a gynecologist at Ziauddin Hospital, Karachi, believes that this culture of saving lives, however, should be properly regulated. In most cases, families are unable to let go of the patient which prevents the organs from being utilised in the optimal manner. Therefore, initiatives such as the Transplant Society of Pakistan which educate and encourage people about the importance and mechanics of organ donation can play a key role in transforming the trend and attitudes towards organ donation and transplantation in the country at large.

*Names have been changed to protect patients identity.

Published in The Express Tribune, Ms T, August 17th, 2014.