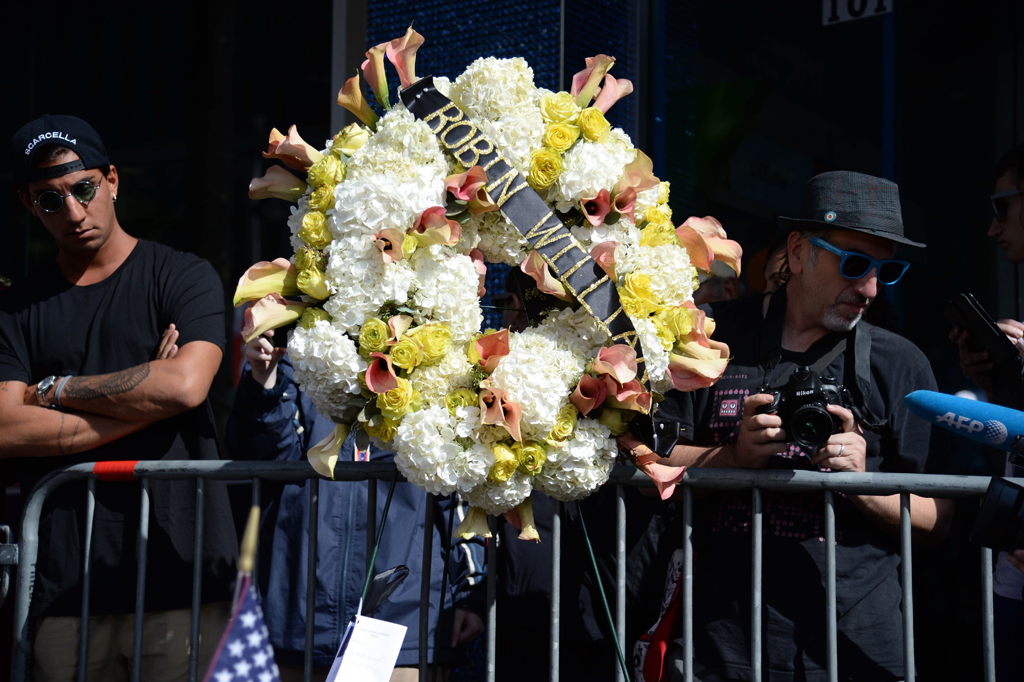 ---
LOS ANGELES: First responders called to actor Robin Williams' home found the Oscar-winning actor dead of an apparent suicide with a belt around his neck and slight wounds to his wrist, police said Tuesday.

Lieutenant Keith Boyd of the Marin County Sheriff's Office said he was found "in a seated position unresponsive with a belt secured around his neck with the other end of the belt wedged between the clothes closet door and the door frame."

"Mr Williams, at that time, was cool to the touch with rigor mortis present in his body," he told reporters, adding that the inside of his left wrist bore signs of having been cut.

Boyd, who is Marin County's assistant coroner, refused to say whether a suicide note had been found, as an investigation continues.

He said Williams had last been seen alive Sunday by his wife Susan Schneider before she retired for the night.

She left the house on Monday assuming he was still asleep in a separate room, he said.

He was found dead by his personal assistant, who entered the room "when he failed to respond to knocks on his bedroom door," Boyd said.
COMMENTS
Comments are moderated and generally will be posted if they are on-topic and not abusive.
For more information, please see our Comments FAQ