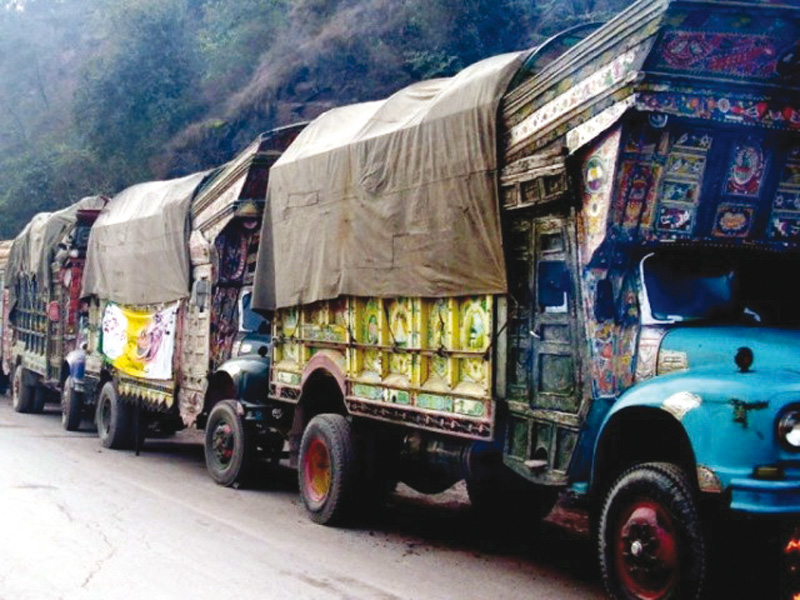 ---
LAHORE:



Trade between Pakistan and India is on a continuous rise, which comes despite the fact that economic ties often get complicated in the face of political tensions between the two countries, says a research report compiled by the Saarc Chamber of Commerce and Industry.




Pakistan is very much keen to increase the trade volume and in this connection the Ministry of Commerce along with the Trade Development Authority has conducted many studies to assess whether bilateral trade will step up the pace of economic growth in the country.




The studies suggest if bilateral trade gets into full swing, Pakistan's gross domestic product (GDP) – the total size of economy – will grow by a further 2% in the next three years and exports to India will rise to Rs250 billion in a short time, an increase of 733% from the current level of Rs30 billion.

Apart from these, Pakistan could save Rs100 billion in import of goods from India, which are currently sourced from other countries, due mainly to the low transport cost. Cheap raw material imports from India could also help in boosting exports of finished goods to Rs200 billion.

The studies show that bilateral trade will generate 500,000 new jobs in different sectors in three years. "As the size of formal trade increases, the volume of illegal trade will definitely decrease, which could generate additional revenue for Pakistan."

Despite the potential, many business groups, especially the agriculture, pharmaceutical and auto sectors, are still cautious, as they do not want trade at the expense of domestic industry. They demand a level playing field before opening the country's markets to equip themselves to compete in the much bigger economy of India.

According to the Saarc Chamber's research report, Pakistan and India have been trade partners since the beginning. Pakistan's exports to India in 1948-49 were 56% of total exports and imports stood at 32%.

Until 1995, bilateral trade remained at $132 million, which experts described as insignificant. The only period when trade ties were almost negligible was between 1965 and 1971 and that was because of the wars between the two countries.

In 1996, trade rose to $180 million and that was the year, when India granted the Most Favoured Nation (MFN) status to Pakistan. In response, Pakistan increased its list of tradable items to 600.

At present, of the total 7,200 tariff lines, 1,209 items are on the negative list. Trade volume stands at an improved $2.4 billion.

"Pakistan and India indulge in informal trade to the tune of $13 billion per annum through traditional avenues like cross-border smuggling and personal baggage. Their formal trade potential is estimated at $12 billion," said the research report.

This lower-than-potential trade is a key impediment to the growth of South Asia's exports to the rest of the world as well as expansion of trade in the region. Pakistan and India account for more than 90% of South Asia's GDP.

As a result of politics and suspicion overriding economics, South Asia remained the least integrated region in the world, the report said.

Intra-regional trade amounts to just over 1% of the region's GDP against 2.7% for the Middle East and Africa and 7% for Latin America and East Asia. The rate for Europe and Central Asia is 16%.

Published in The Express Tribune, August 13th, 2014.

Like Business on Facebook, follow @TribuneBiz on Twitter to stay informed and join in the conversation.

 
COMMENTS (10)
Comments are moderated and generally will be posted if they are on-topic and not abusive.
For more information, please see our Comments FAQ