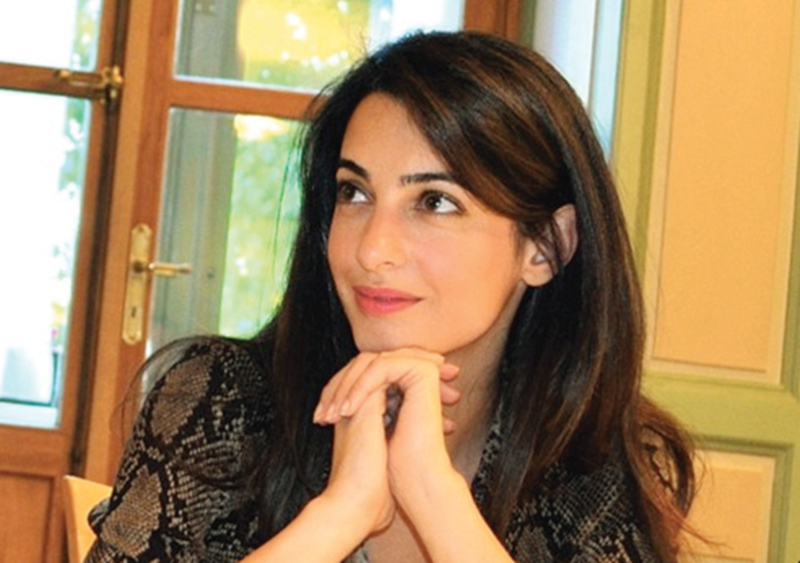 ---
NEW YORK: Amal Alamuddin, the British-Lebanese human rights lawyer who is  engaged to actor George Clooney, has declined the offer to be put on a United Nations (UN) panel investigating possible war crimes committed in Gaza because she is 'too busy', according to media reports.

"I am horrified by the situation in the occupied Gaza Strip, particularly the civilian casualties that have been caused, and strongly believe that there should be an independent investigation and accountability for crimes that have been committed," she said.

The UN's Geneva-based Human Rights Council on Monday announced that she would serve on a three-member commission of inquiry looking into possible violations of the rules of war during the Israeli offenses against Hamas.

Hours later however, Clooney's Hollywood agent, Stan Rosenfield, issued a statement on Alamuddin's behalf saying she had declined the post because of her pressing engagements.

"I was contacted by the UN about this for the first time this morning. I am honoured to have received the offer, but given existing commitments 'including eight ongoing cases', I unfortunately could not accept this role. I wish my colleagues who will serve on the commission courage and strength in their endeavours," she said.

Gabon ambassador Baudelaire Ndong Ella, who is president of the 47-nation UN Human Rights Council, made the announcement of her appointment.

The announcement said Alamuddin would serve alongside Doudou Diene of Senegal, a lawyer who has filled UN posts on racism and human rights in Ivory Coast, and Canada's William Schabas, an international law professor at Middlesex University in London.

The UN's top human rights body did not immediately respond to a request for clarification over why it announced the inclusion of Clooney's fiancée, the reports said.
COMMENTS (4)
Comments are moderated and generally will be posted if they are on-topic and not abusive.
For more information, please see our Comments FAQ