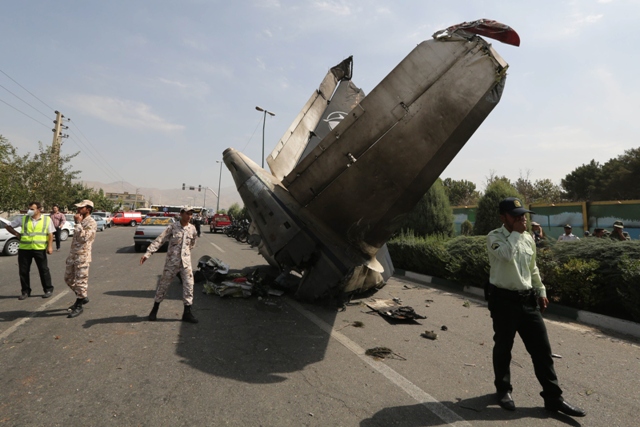 ---
President Mamnoon Hussain and Prime Minister Nawaz Sharif on Monday extended their condolences to Iranian President Hassan Rouhani over the deaths of 48 civilian when an airliner crashed in Tehran on August 10.

"The government and the people of Pakistan are with their Iranian brothers in this difficult moment," read a letter from the president.

In his letter, Nawaz wrote, "the people of Pakistan feel your loss and stand with you in this hour of grief".

The plane was headed to the eastern city of Tabas when it crashed around 9:18 am local time, after leaving Mehrabad airport.