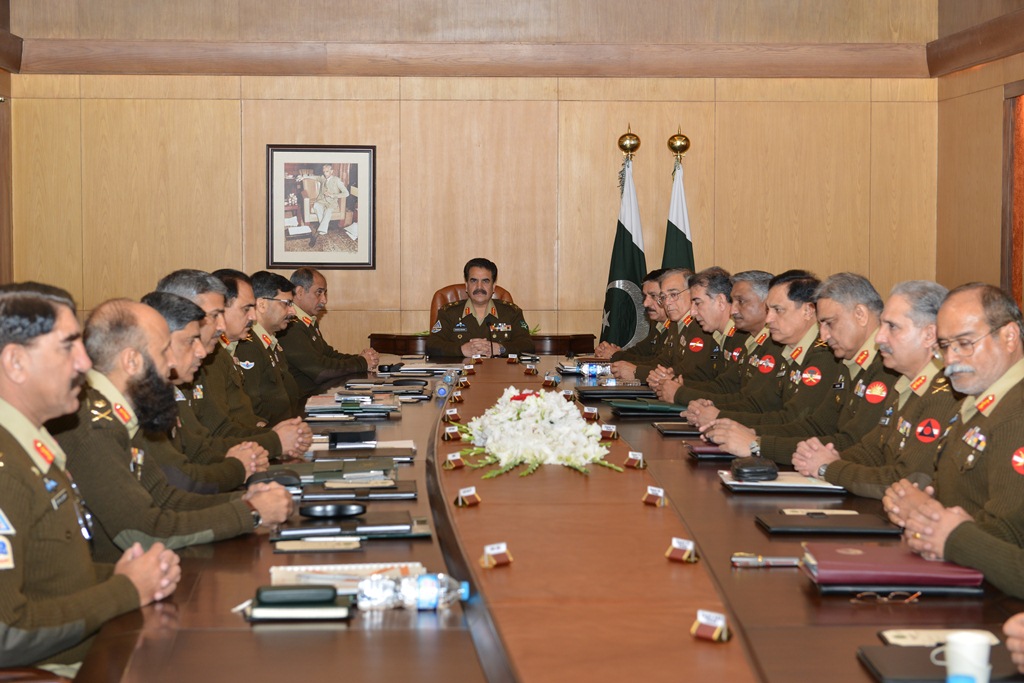 ---
RAWALPINDI: Chief of Army Staff (COAS) General Raheel Sharif has said there is no place for terrorists in Pakistan, according to ISPR, Express News reported.

According to Inter Services Public Relations (ISPR), the army chief, while chairing a meeting of Corps Commanders at the GHQ in Rawalpindi, said the entry of terrorists will be defied in the cleared areas of North Waziristan.

The COAS expressed satisfaction over progress made so far in Operation Zarb-e-Azb and appreciated the courageous role of soldiers in the operation.

Matters related to internal security and the ongoing military operation in North Waziristan were discussed during the meeting.

He emphasised the need to consolidate operational gains made so far, which he hoped will also be backed up by long term counter-terrorism and counter-extremism measures by the concerned stake holders, according to an ISPR press release.

Recounting the sacrifices made and cooperation extended by tribesmen in the fight against terrorism, the COAS directed all concerned that no stone be left unturned to assist the internally displaced people (IDPs) during their stay and in their early return to their homes.

He concluded the meeting with saying that the operation, with support from the nation, will succeed.

On Saturday, Director General of Military Operations Maj Gen Amir Riaz briefed the participants of the National Security Conference about the operation and the status of objectives achieved so far, said a statement issued by the Prime Minister's Office.

The conference was informed about the areas cleared by the armed forces, and that terrorists were on the run and their command and control system had simply crippled.

"The meeting was briefed that that during the operation and to handle the blowback of Operation Zarb-e-Azb, requisite legal and constitutional cover has been given to the Pakistan Army wherever it was required," said the statement.