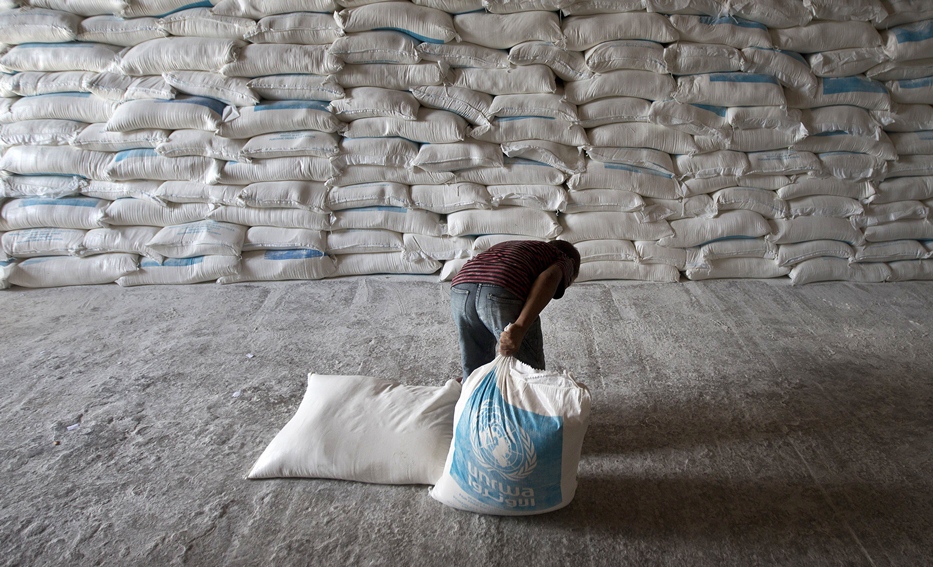 ---
GAZA CITY: Israel and Hamas on Monday stuck to a 72-hour ceasefire in Gaza as Egyptian mediators launched fresh talks with negotiators aimed at securing a permanent cessation of hostilities.

Quiet returned to the enclave from midnight, the fruit of days of Egyptian-brokered mediation to stem violence which has killed 1,939 Palestinians and 67 on the Israeli side since July 8.

More than 12 hours into the truce, there were no reports of violations on either side and signs of life emerged on the streets of the war-torn coastal enclave which is home to 1.8 million Palestinians.

Shops and businesses opened their doors and outside a UN-run school, a clutch of cars and donkey carts waited to take some refugees back to homes they had fled during the fighting.

"We want to go back to see what happened to our house," said Hikmat Atta, 58, who piled his family into a small cart to visit the home they left in the northern town of Beit Lahiya in the first days of the war.

But with the second truce in a week still in its early stages, he was not taking any chances.

"We're just going back for the day, at night we'll come back here," he told AFP.

Palestinian emergency services said that a one-month-old baby girl died Monday of injuries sustained during the offensive in the central Gaza Strip.

In Cairo, Egyptian intelligence mediators threw themselves back into shuttle diplomacy that unravelled after rocket attacks breached the previous 72-hour truce on Friday.

They spent Monday locked in talks with the Palestinian delegation and were to relay their demands to Israeli negotiators, who returned to Cairo three days after abandoning the talks when Palestinian rocket attacks resumed on southern Israel.

Egypt has urged the warring sides to use the new lull to reach "a comprehensive and permanent ceasefire," after efforts to extend a similar truce last week collapsed into a firestorm of violence.

Israel insists that the security of millions of its citizens subject to constant fear from Palestinian rocket attacks be guaranteed.

Hamas, the de facto power in Gaza, has conditioned its acceptance of any permanent agreement on Israel lifting its eight-year blockade on Gaza.

"In the case of Israeli procrastination or continued aggression, Hamas is ready with other Palestinian factions to resist on the ground and politically," its exiled leader Khaled Meshaal told AFP in Doha.

James Rawley, the top UN humanitarian official for the Palestinian territories, said Israel's security concerns must be addressed but warned that without ending the blockade another conflict was likely.

"Not only will we see very little in the way of reconstruction, but I am afraid that the conditions are in place for us to have another round of violence," he told AFP.

Palestinian delegates in Cairo said they would be happy for Palestinian president Mahmud Abbas's Palestinian Authority to take over the reconstruction of Gaza and execute any agreement reached in Cairo.

Israel has no direct dealings with Hamas, whose charter calls for the destruction of the Jewish state.

Hamas had refused to extend the last 72-hour lull when it expired on Friday, and Israel accused the Islamist faction of breaching the agreement in its final hours with rocket attacks.

In the gap between ceasefires, warplanes hit more than 170 targets, killing at least 19 people, while the Palestinians fired at least 136 rockets at Israel, of which 93 hit and 13 were shot down, with the rest falling short inside Gaza, the army said.

The UN says just under three quarters of those killed in Gaza were civilians. Around a third of the civilian victims were children.

On Monday the first four of 200 injured Palestinians due to be airlifted to Turkey for medical treatment arrived at hospitals in Ankara, officials said.

Prime Minister Recep Tayyip Erdogan, who sees himself as a champion of the Palestinian cause, announced the initiative on Sunday during his victory speech after becoming Turkey's first president elected by popular vote.

In the West Bank, a militant allied to the Fatah movement of Abbas, was shot dead early Monday in an exchange of fire with Israeli troops near Nablus, witnesses and a Palestinian security source said.

The Israeli army confirmed the incident saying troops had gone to apprehend a man wanted for questioning in connection with a shooting incident against Israel troops two weeks ago.