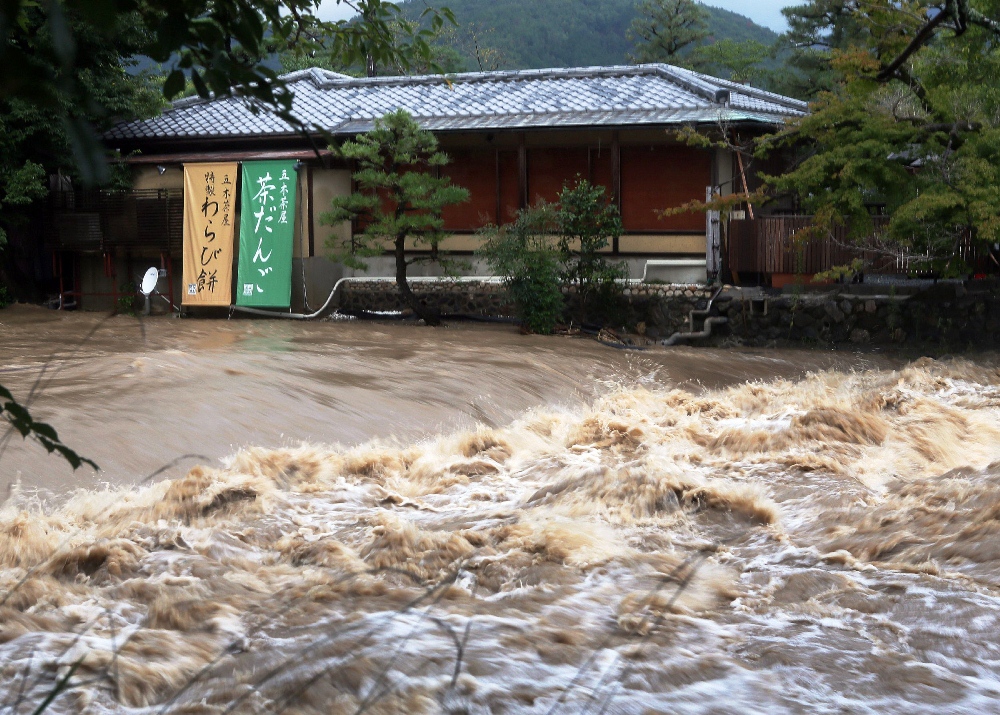 ---
TOKYO: As many as 10 people died and dozens were injured when Typhoon Halong slammed into the Japanese archipelago over the weekend, reports said Monday, with heavy rain still lashing the country's north.

The storm was moving over the Sea of Japan (East Sea) Monday morning, after making landfall on the largest and most populous island of Honshu over the weekend, the Japan Meteorological Agency said.

The outer bands of the storm were continuing to lash northern Japan with heavy rain as officials warned of landslides, floods and possible tornadoes in the area.

The agency downgraded the typhoon to a tropical storm at 9:00 am local time Monday as it heads toward the far eastern coast of Russia.

The storm, as well as heavy rain last week, killed two people and injured 86 across the country, public broadcaster NHK reported.

But the leading Nikkei newspaper said as many as 10 deaths were linked to the storm.

Among the victims, the body of an Iranian man was found in Ibaraki, northeast of Tokyo, along with two Japanese women in Sakai and Takamatsu, in the country's west, the Nikkei said.

The National Police Agency declined to confirm the number of deaths from the storm, saying it had yet to compile a nationwide total.

The coastguard on Monday resumed searching for a man who went missing apparently while surfing off Wakayama in western Japan during the storm.

"Police and the coastguard dispatched one rescue boat and two helicopters but we have not found any sign of him," a police spokesman said.

The weather agency had issued its highest warning on Saturday - meaning a threat to life and the risk of massive damage - for Mie prefecture, some 300 kilometres west of Tokyo.

The warning, which was lifted Sunday afternoon, said there could be "unprecedented" torrential rain that might trigger massive landslides and floods.

Local authorities, mainly in western Japan, issued evacuation advisories to more than 1.6 million people in total, NHK said.

Airline services largely returned to normal with just a handful of flights cancelled on Monday after more than 700 flights were called off during the weekend, which came just as Japan began its annual "Obon" summer holiday.

In July, typhoon Neoguri killed several people and left a trail of destruction in southern Japan.