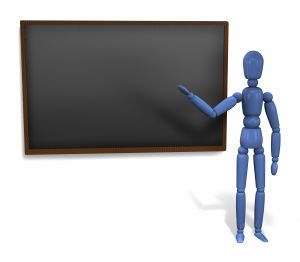 ---
RAWALPINDI: The Rawalpindi administration has yet to implement the provincial government's order to promote teachers of the Municipal Corporation (MC) schools and fill vacant posts.

The Punjab Education Department issued a notification on June 5 this year directing the district coordination officers (DCO) and executive district officers (EDO) of education to carry out pending promotion of MC schoolteachers.

Teachers say the district authorities have shown no interest in implementing the orders. Punjab Municipal Teachers Union (PMTU) President Chaudhary Muhammad Ishfaq says the EDOs have not forwarded the cases to DCOs for implementation.

The schools have also been facing shortage of teachers for years now. "Every MC school in Punjab is short of at least 10-15 teachers, but the authorities are unconcerned," said Ishafaq. He regretted that the Punjab government is spending millions on projects like Danish Schools but is not willing to fill the vacant posts at MC schools.

The teachers' union president said there are almost 250 vacant posts of elementary school teachers, 2,000 primary school teachers, 510 secondary school teachers and 50 grade-17 positions at MC schools in the province. He claimed MC schoolteachers have not been promoted since 1990.

The schools were put under the district education authority in July 2002. There are 47 MC schools in the Rawalpindi Division with 34 in Rawalpindi District alone.

PMTU Secretary General Malik ZiaUllah Awan said they will meet the commissioner, DCO and EDO Rawalpindi in the coming days to resolve the issue.

He said the department is transferring general cadre teachers to MC schools despite a restraining order from the Lahore High Court. Some MC teachers have been moved to general government schools, he added.

Muhammd Arif, an MC school teacher in Attock, told The Express Tribune that he was promoted by the education department on court orders last year but it took him around seven months to get countersigns from the EDO. Another teacher, Ghazala Shah, said she has not been promoted for the last six years despite court orders.

Rawalpindi EDO Qazi Zahoorul Haq said the education department has issued a notification for MC teachers' promotions. "We have conducted two meetings on the issue. They will get promotions soon."

Rawalpindi DCO Sajid Zafar Daal told The Express Tribune he had issued orders for the promotions of MC schoolteachers after a meeting with the EDO around three weeks ago.

Published in The Express Tribune, August 11th,2014.

 
COMMENTS
Comments are moderated and generally will be posted if they are on-topic and not abusive.
For more information, please see our Comments FAQ