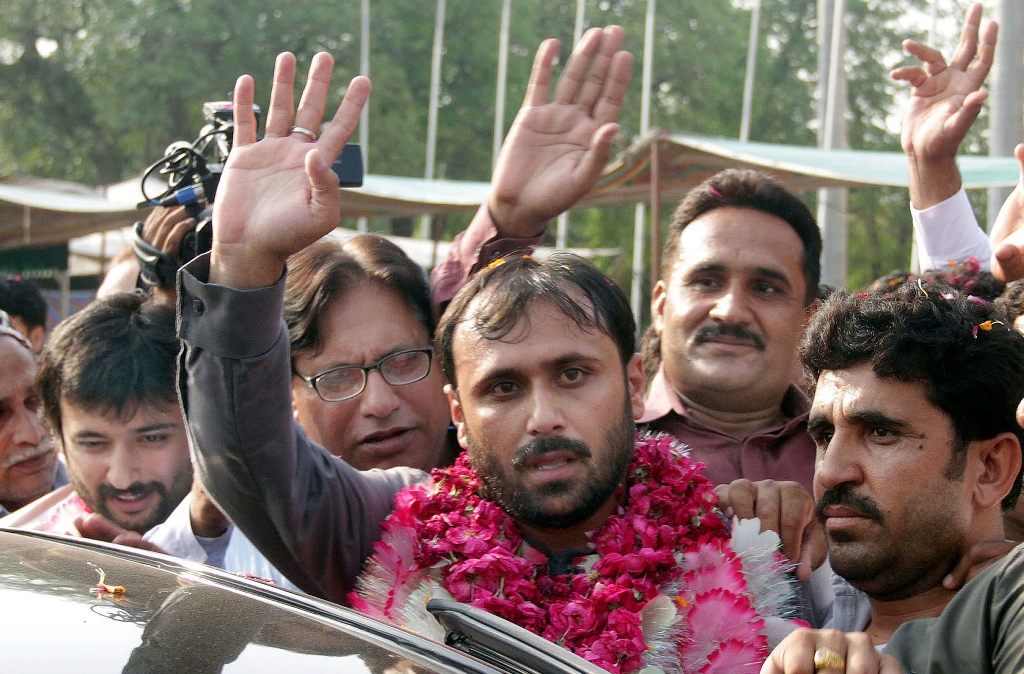 ---
DERA GHAZI KHAN:



Punjab Assembly Deputy Speaker Sher Ali Gorchani said on Friday that no one would be allowed to take over government through unconstitutional and undemocratic methods.




He was speaking at a district peace committee meeting.

He alleged that Tahirul Qadri was conspiring to destabilise the government in the name of a so-called revolution.

Gorchani urged clerics to propagate the importance of national integrity and the supremacy of the Constitution. He said the government was trying to resolve the impasse through political means by consulting all parties.

Gorchani said every citizen had the right to protest in a peaceful manner. However, he said the government would not allow anyone to incite violence.

Gorchani said that Qadri did not recognise the Constitution. He claimed that Qadri had repeatedly made irresponsible statements that had outraged the religious feelings of Muslims. Gorchani said Qadri's agenda was limited to destroying Pakistan. He said clerics should play their role in preventing anarchy.  Gorchani said that 18 political parties had representatives in the parliament out of which 16 had pledged support for Prime Minister Nawaz Sharif.  He said work had been progressing on 37 power projects to overcome the energy crisis. He said the rupee had appreciated against the US dollar by 12 to 18 paisas. He said the government was leading the country towards development and economic stability. Gorchani said some people had always conspired against the country whenever it looked set for development. He accused Qadri of being one of them.  Gorchani claimed that Pakistan Tehreek-i-Insaf chairman Imran Khan and Tahirul Qadri had no plans for economic development in the country.

Published in The Express Tribune, August 9th, 2014.