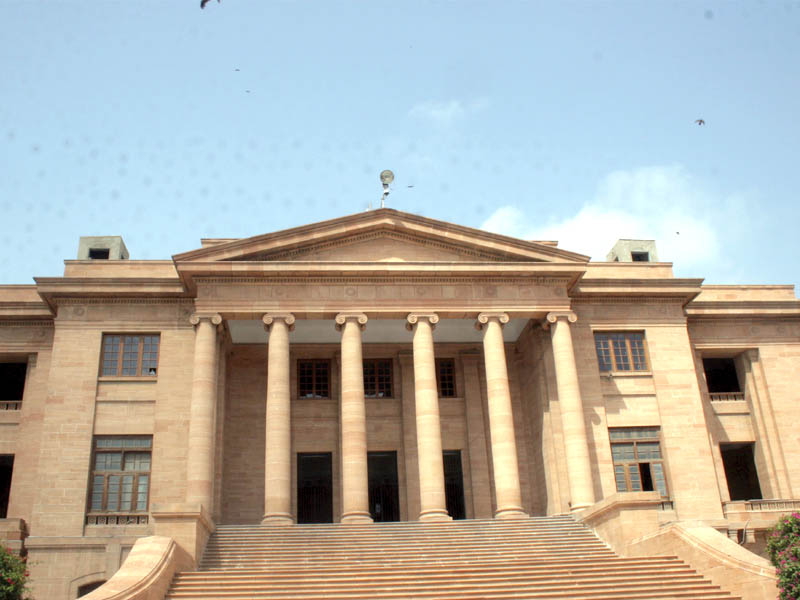 ---
KARACHI: The Sindh High Court (SHC) ordered the transport secretary to strictly check smoke-emitting old public transport vehicles, which are an environmental hazard and cause pollution in the city, and to remove them from the roads within three weeks.

A division bench, headed by Justice Sajjad Ali Shah, also directed the secretary on Friday to submit a comprehensive report on the action initiated against such vehicles, specifying the methodology for their removal.

The court also directed the transport secretary to form a committee to devise a mechanism to take up the issues of public and private transport fitness examinations and vehicle age tests.

The bench passed these directives after the transport secretary failed to comply with the court's earlier order, passed on May 2, through which he was asked to act against such passenger vehicles and take them off the roads.

In 2012, the then provincial chief justice, Sarmad Jalal Osmany, had taken a suo motu notice on a complaint sent by a citizen, Muhammad Ramzan Khan, seeking directions for the authorities to rid the city of worn out and dilapidated public vehicles.

Old and shabby vehicles are running in the city, polluting the environment with exhaust fumes and noise, he said in the complaint, which was later converted into a constitutional petition by the chief justice to initiate further proceedings. "[But] the traffic police are hand in glove with the transporters and take no action against outdated vehicles," he alleged.

Age-limit factor

During the previous proceedings, the SHC bench had ordered the transport secretary to fix an age limit on public vehicles, as done by the Khyber-Pakhtunkhawa government, to get rid of worn out public transport vehicles.

The court had also ordered the secretary to form a committee of all department heads to examine the measures that may be taken to carry out a streamlined and concerted operation to meet the challenges of public and private transport.

The secretary, however, failed to implement all those directives until May 2, when he was once again asked to comply with the orders and submit a progress report.

When the matter was taken up on Friday, no progress report had been submitted.

The bench again directed the transport secretary to ensure compliance of the order and to file a comprehensive report regarding the actions taken against the smoke-emitting vehicles, and hence causing environmental hazards and pollution.

Justice Shah further ordered the secretary 'to ensure strict checking on the roads and to cancel their route permits or take other actions according to law against smoke-emitting vehicles'. The secretary was also directed to specify the methodology prepared by his office for removing such vehicles from the roads. Granting three weeks for submission of a comprehensive report, the judges made it clear to the secretary to ensure that no officer below the rank of deputy-secretary should appear on the next date of hearing, September 3.

Published in The Express Tribune, August 9th,2014.