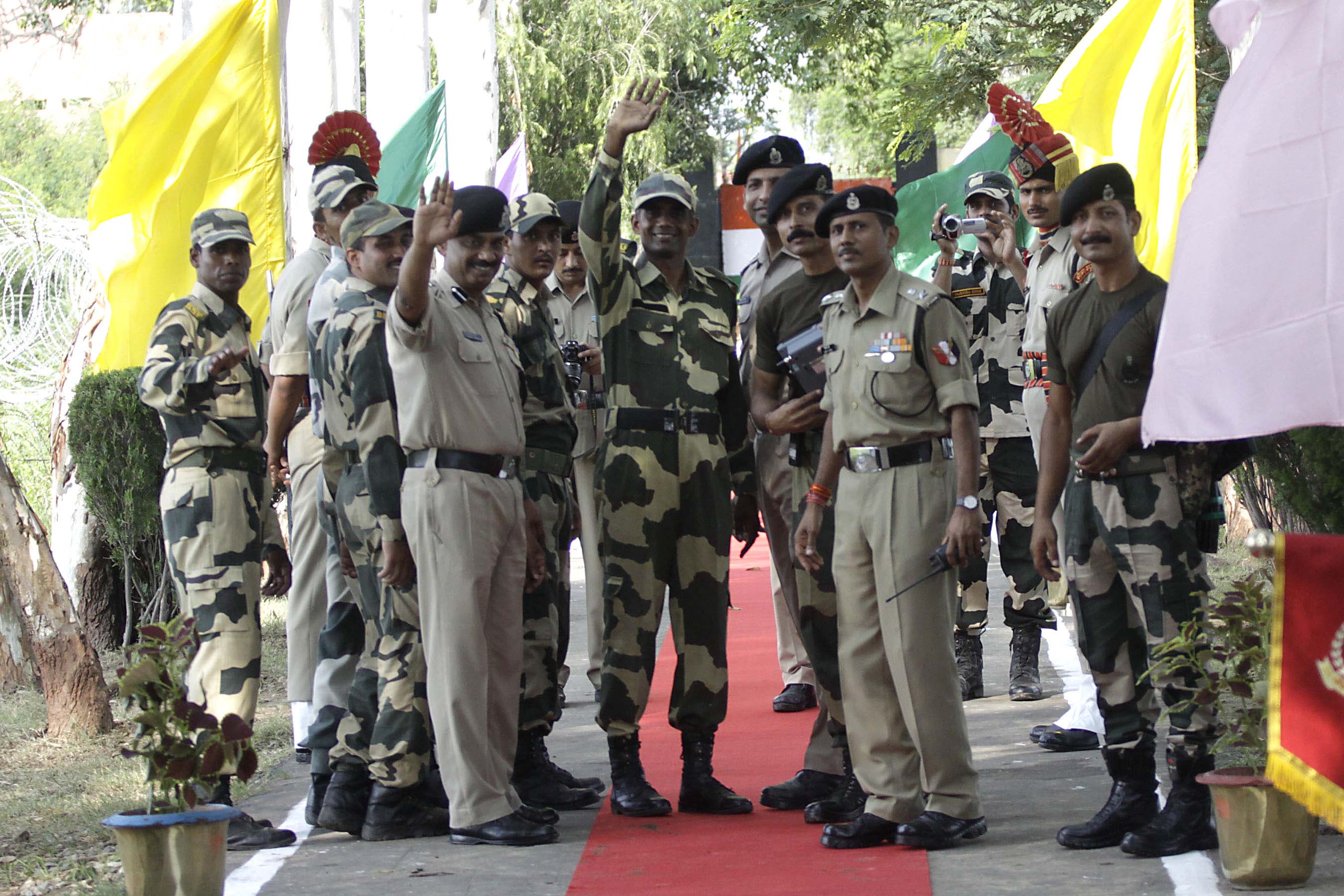 ---
KARACHI: A Border Security Force (BSF) soldier who was captured on Pakistani soil for trespassing was handed over to India on Friday, 48 hours after he was swept away across the border by strong currents of Chenab river, The Hindu reported.

Dressed in his dark green combat fatigue, Satyasheel Yadav, 30, was handed over to BSF officials by commanders of Pakistan Rangers at the zero line at Octroi border post in Jammu and Kashmir.

"Yadav was handed over to us at 4.18 p.m. near border pillar 918 along the International Border in Jammu and Kashmir. The trooper is well and he is being taken to our nearby border post where the BSF DG and other force commanders would meet him," a senior BSF official said.

BSF chief DK Pathak has flown in from Delhi especially for the handover event.

"I am grateful to them for treating him well," said Pathak, as quoted by NDTV. "I can't answer why they took so long to hand him over. They did ask some questions, it isn't uncommon," he added, responding to reports that Yadav had been questioned by the Inter-Services Intelligence.

Earlier in the day, Yadav told reporters in Pakistan that his boat was caught in strong currents and accidently strayed into the neighbouring territory.

"My colleagues swam away but I do not know swimming. The boat took me into Pakistani territory. I jumped into water near a Pakistan post and was rescued by jawans of Pakistan Rangers," he said, adding that Rangers' officials, treated him well and made him "comfortable".

"They took my introduction. They helped me to the extent they could. They kept me better than what I had thought. I have no complaints. I am happy," he said.
COMMENTS (36)
Comments are moderated and generally will be posted if they are on-topic and not abusive.
For more information, please see our Comments FAQ