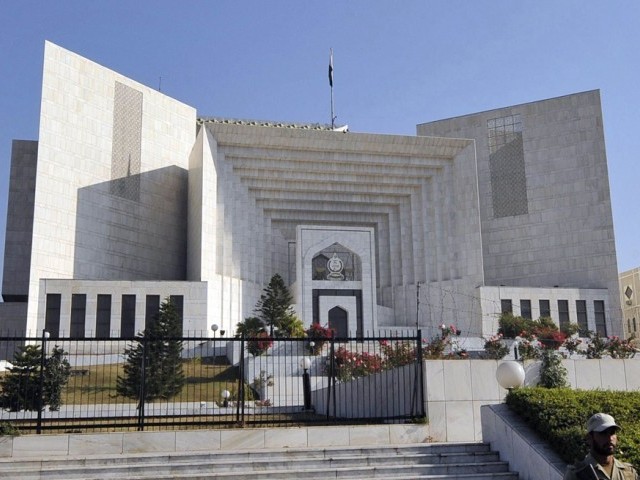 ---
ISLAMABAD: Former chief justice Iftikhar Muhammad Chaudhry has explained to the Supreme Court that he wants access to Pakistan Tehreek-e-Insaf (PTI) chief Imran Khan's contempt of court case records so that he can use it as documentary evidence to support of his defamation case.

Sheikh Ahsan, the counsel for Justice (retd) Chaudkhry, submitted an application before the apex court that wherein he stated that a notice under section 9 of defamation Ordinance 2002 was sent to Imran Khan for Rs20 billion as damages for mental agony, torture, harassment and damages to the reputation and image of former Chief Justice of Pakistan Iftikhar Muhammad Chaudhry.

The former Chief Justice had sent the PTI chief a notice on July 24 toe either tender unconditional apology or to pay damages within 14 days.

The application argued that that former chief justice wants to file suit of defamation and Imran Khan's contempt of court case records are related to the case. Justice (retd) Chaudhry further contended that the court's August 28, 2013, judgment was public property and reported in PLD 2014 Supreme Court at page 367.

The apex court had on Wednesday asked the former chief justice to provide sound justifications for why he wanted access to Imran Khan's contempt of court case records.

In its August 28, 2013 judgment, when Iftikhar Chaudry was Chief Justice, the court had urged politicians to use decent and guarded language, careful in their selection of words during public gatherings or press conferences.

Meanwhile, The Express Tribune has learnt that PTI's legal team is drafting a reply to the defamation notice served by the former CJ.

A member of the party's legal wing has confirmed that a team – led by Hamid Khan – has commenced working on Imran Khan's reply to the law suit. However, he added that legal team is considering to respond to the defamation notice after the long march as they do not want to open too many fronts at once.
COMMENTS (4)
Comments are moderated and generally will be posted if they are on-topic and not abusive.
For more information, please see our Comments FAQ