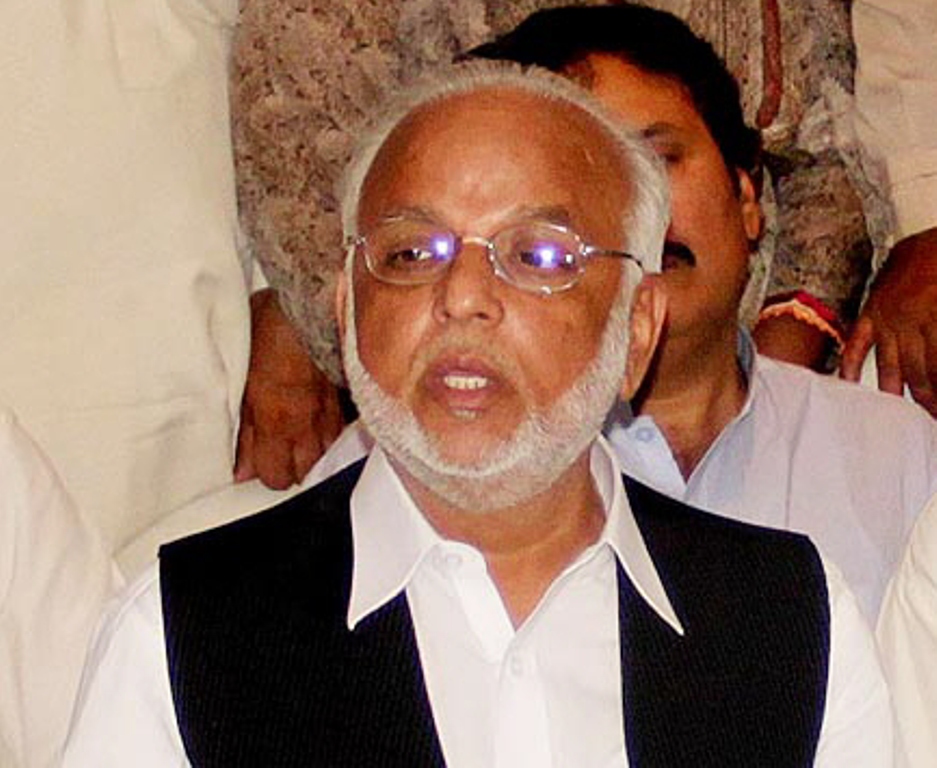 ---
LAHORE:



Pakistan Tehreek-i-Insaf (PTI) Punjab President Ejaz Chaudhry said on Thursday that the government should refrain from adopting a vindictive attitude towards the party.




He was addressing a press conference called at the party's provincial headquarters to announce plans for PTI's long march. Chaudhry said that he had assured the government that the Azadi March would be peaceful and there would be no vandalising of property. He said the PTI had been committed to non-violence since its inception 18 years ago. Chaudhry cautioned the government against using force to harass PTI workers and members of the public intending to join the march.

He said that PTI officials had written letters to several government functionaries including the chief secretary, the Intelligence Bureau director general, the Islamabad police inspector general and the Islamabad commissioner to seek fool-proof security for the march. Chaudhry said responsibility for ensuring security rested with the government.

He claimed that the mass-mobilisation of PTI workers and sympathisers had unnerved the government. Chaudhry accused the government of harassing them.  He alleged that the government had forcibly closed 18 registration camps and was rounding up PTI workers.

Chaudhry said the party had established 800 registration camps for the march in the Punjab but police had been forcibly removing these camps.

He said that the party had constituted committees to provide those detained with legal aid. Chaudhry said PTI leaders and workers had been directed to organise non-violent protest demonstrations in front of police stations where members were being held.

He said party workers would start gathering at The Mall on August 14. Chaudhry said PTI chairman Imran Khan would lead a convoy. Party workers from several districts would establish reception camps along the Grand Trunk Road every five kilometres to welcome the caravan on its way towards Islamabad. He said Imran Khan would address major gatherings on the way. Chaudhry said Punjab PTI had registered 100,000 motorcycles for the march. He said petrol and CNG pump owners belonging to the party had been instructed to keep them open to avoid fuel shortages on August 14. Chaudhry said that the PTI had condemned the registration of a case against Pakistan Awami Tehreek chief Tahirul Qadri. He said, "Political victimisation will only curtail the days of the Pakistan Muslim League-Nawaz (PML-N) government."

Speaking to The Express Tribune, Punjab PTI secretary information Andleeb Abbas said police had detained several party officials and workers including PTI presidents of Kamoke, Hafizabad and Mianwali organisations. She said police had erected a barricade near the party's office in Faisal Town. Abbas accused plainclothes policemen of frequenting the office to harass party workers and officials. She alleged that the government had been planning to arrest party leaders including Imran Khan, Shah Mehmood Qureshi, Asad Umer and Ejaz Chaudhry to disrupt the march.

Published in The Express Tribune, August 8th, 2014.