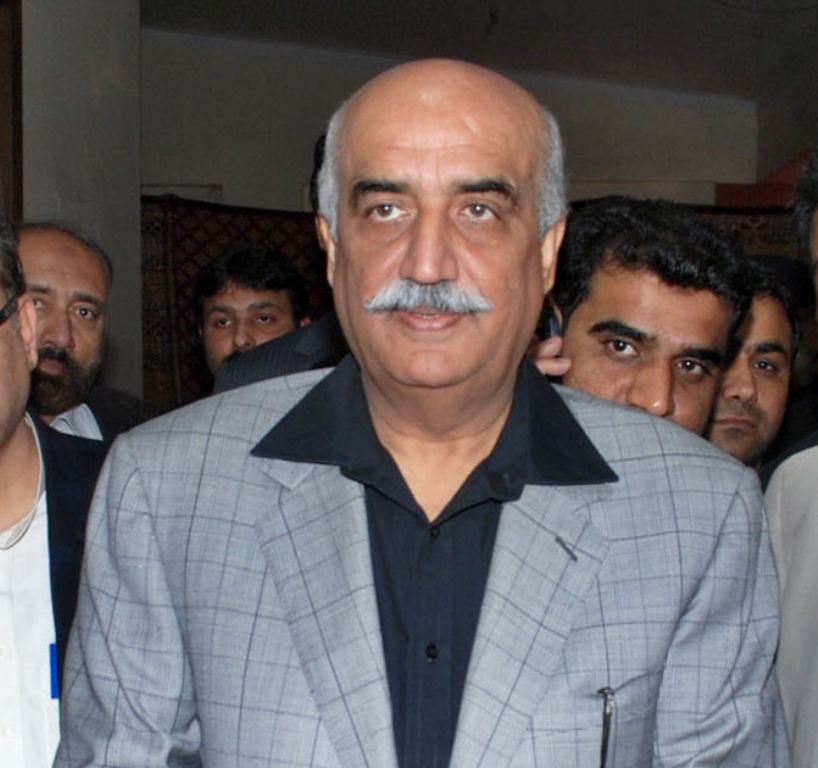 ---
ISLAMABAD:



With Pakistan Tehreek-e-Insaf's (PTI) 'Azadi March' just seven days away, opposition groups in the National Assembly on Thursday advised the government to show maturity and refrain from 'corrosive measures'.




The calls for the ruling Pakistan Muslim League-Nawaz (PML-N) to handle matters with care – made collectively by the Pakistan Peoples Party (PPP), Muttahida Qaumi Movement (MQM) and Sheikh Rashid's Awami Muslim League (AML) – came in the wake of a reported crackdown against political workers, particularly in Lahore.

Interestingly, Prime Minister Nawaz Sharif, who made his first appearance in the ongoing session moments after the opposition voiced its concern, opted not to issue any statement.

On the other hand, PTI chief Imran Khan was once again absent from the house. He has not attended any sitting of the ongoing session.

It was PTI's Makhdoom Javed Hashmi who raised the issue, saying the situation had become very serious after the government had started arresting political workers even though the latter had done nothing unconstitutional.




Sheikh Rashid said the government had virtually sealed off Lahore and seized thousands of motorcycles so that people could not participate in rallies. "Such steps by the government will force the PPP and MQM to join PTI's march," he added.

MQM's Dr Farooq Sattar asked the government to reduce the tension by showing a mature political attitude and urged the ruling party to avoid registering cases against political leaders for now.

Joining the chorus, Leader of the Opposition in the National Assembly Khursheed Shah urged the government not to arrest political workers as well. He said that some advisers of the government were pushing it towards problems.

Shah asked the government to adopt political attitude to deal with the present political circumstances in the country. Referring to media reports that the government had started seizing motorbikes as well as petrol pumps due to the fears about PTI's August 14 march he said, "Please don't worry about PTI's long march… it is the constitutional right of any political party to hold a rally."

At the same time, the opposition leader urged 'political forces hell-bent on dislodging the government' to not take any step against democracy.

"I want to tell the prime minister that all political parties represented in parliament believe in parliament's supremacy," he said. "History will relate anyone who takes steps against democracy with dictators."

Addressing the house during a debate on presidential address, Shah referred to the politics of the past when both the PML-N and PPP had bitter relations and said "we have learned our lessons." The PPP and PML-N had restored democracy through their sacrifices and it was up to us how we strengthen it, he added.

The PPP leader once again reiterated his party's position of not supporting any unconstitutional or undemocratic step.

Published in The Express Tribune, August 8th, 2014.