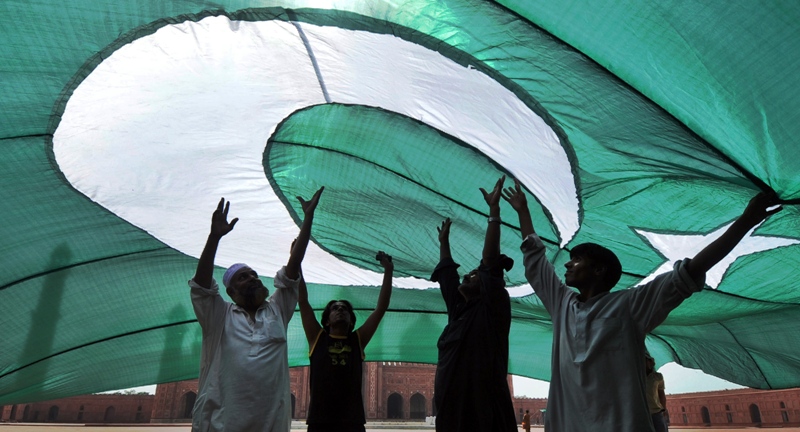 ---
FAISALABAD: A convention of Pakistan Movement Workers was held at the Faisalabad Arts Council (FAC) on Wednesday.

The event was jointly organised by the city district government and the Nazria Pakistan Forum.

Sheikh Bashir Ahmad, who participated in the freedom movement, presided over the convention.

Ahmad said that he had remained associated with the Pakistan movement and witnessed the tragic events after independence. "It is a story full of tears. Muslims of the subcontinent had to sacrifice a lot for Pakistan," he said.

"This country was achieved after rendering a lot of sacrifices. It is a gift from Allah Almighty. We should work very hard to make it strong and prosperous," he said.

He advised the younger generation to adhere to the ideology of Pakistan.

Ahmad appreciated the decision taken by the government to celebrate throughout August.

"These celebrations will promote unity and patriotism. People should participate in them with zeal," he said.

MPA Begum Surayia Naseem, Mian Abdul Kareem, EDO Asif Tara, FAC Regional Director Tariq Javed, Social Welfare officer Waheeda Iftikhar, Faisalabad Chamber of Commerce and Industries Vice President Chaudhry Asghar Ali and Khalid Pervaiz were also present on the occasion.

Naseem said that the government had introduced revolutionary polices in the country after coming into power.

"We want to make Pakistan a developed country. People should reject the negative politics of opposition parties and support the government in its efforts to overcome the energy crisis and terrorism," she said.

She said that patriotic Pakistanis were participating in the independence ceremonies to express their love for the motherland.

"The Pakistan movement workers are an asset. They rendered valuable services for the independence of the country," the MPA said. She also paid tribute to the soldiers who had been martyred in the ongoing operation against terrorists.

Other speakers also highlighted the significance and importance of independence and said that the nation should stand united.

National and patriotic songs were also played at the convention.

Published in The Express Tribune, August 7th,2014.