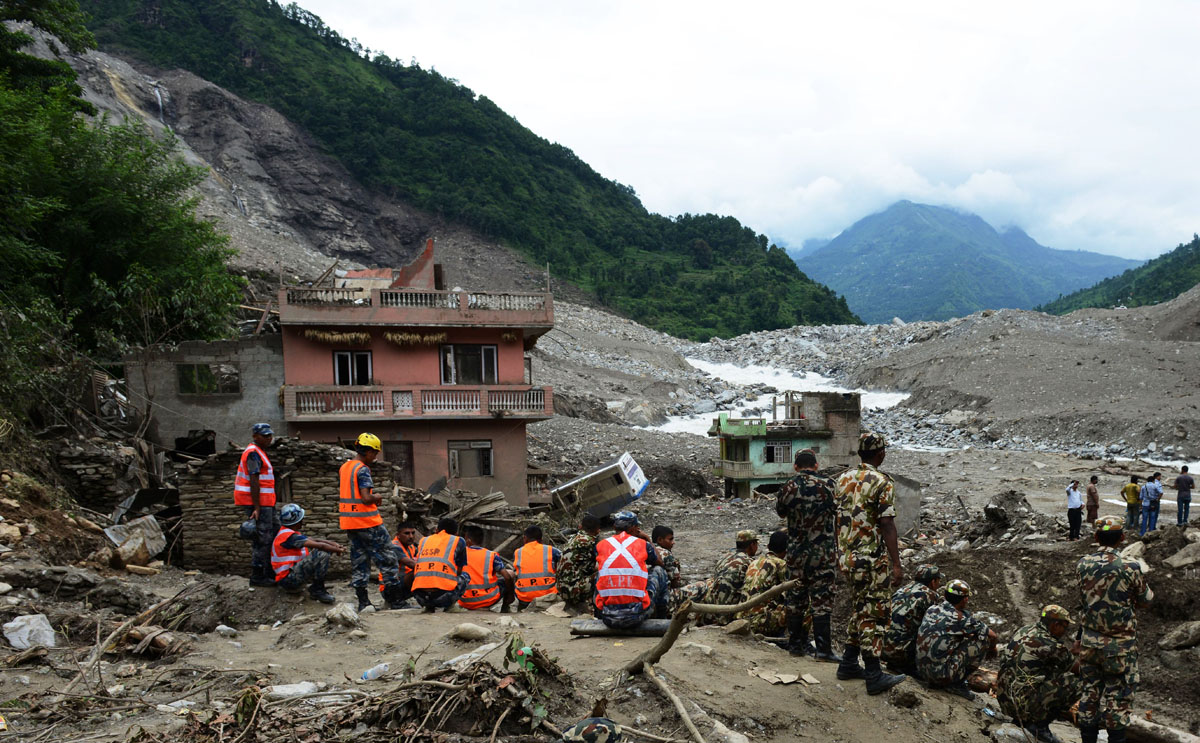 ---
LAMOSANGHU: Nepal rescuers said Wednesday 156 people were presumed killed in a landslide that struck on the weekend, as they called off their search for remaining bodies buried in the debris.

Thirty-four bodies, including those of seven children, have been pulled from the rubble since Nepal's worst landslide in more than a decade slammed into hamlets in Sindhupalchok district on Saturday.

But rescuers said they have been forced to abandon the search for dozens still missing, fearing excavators and other heavy machinery being used could trigger more landslides in the muddy, mountainous area.

"It is not possible to keep searching for people any more here," local official Deep Raj Regmi told AFP by phone.

"Small landslides are happening even now and it is not safe to continue," he said from badly hit Lamosanghu village.

He said operations to clear the remaining debris could resume if the area was declared safe in the future.

Diaster management chief Yadav Prasad Koirala said "our latest estimates show that a total of 156 people were killed in the landslide, including those bodies already found."

The halt to the search came as thousands of villagers in India's eastern state of Bihar began returning home on Wednesday after the threat of floods from the landslide eased.

The landslide had dammed the Sunkoshi river, which flows across the border into Bihar as the Kosi river. Indian authorities feared tonnes of water would be unleashed in efforts to unblock the dam, flooding villages downstream.

But India's foreign minister Sushma Swaraj told parliament that flooding, which had forced tens of thousands to evacuate in recent days, had been averted.

"The flood threat in Bihar has been averted as Nepalese authorities have drained out water from the artificial lake created on the Kosi river through a controlled explosion," Swaraj said.

Scores of people die every year from flooding and landslides during Nepal's monsoon season.

More than 150 people were killed in July 2002 when multiple mudslides struck two villages in the eastern district of Khotang, in the deadliest landslide disaster to hit the Himalayan nation.

Saturday's landslide came as rescuers said 143 bodies have now been found in the western Indian state of Maharashtra where a major landslide destroyed a village last week.

At least 150 people are believed to have been killed there after a hill collapsed from heavy rains burying the village.