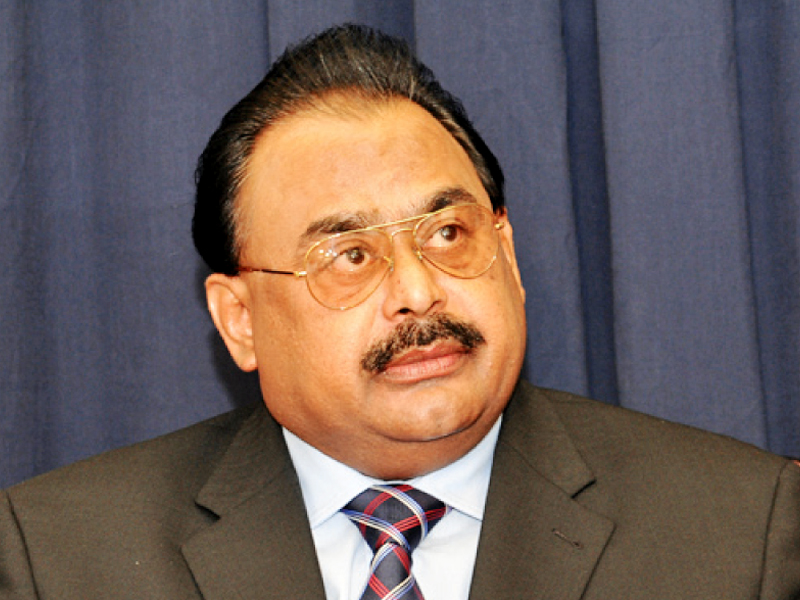 ---
KARACHI: Muttahida Qaumi Movement (MQM) chief Altaf Hussain expressed concerns over an FIR filed against Pakistan Awami Tehreek (PAT) chief Dr Tahirul Qadri and urged that neither he nor members of  his party should be politcally victimised.

Altaf Hussain's remarks came after the Punjab government had filed an FIR against Qadri for inciting violence. He hoped that neither Qadri, nor members of the PAT are arrested.

Addressing his party workers in Karachi via telephone on Wednesday, he said that "under the law and the constitution, everyone has the right to protest," adding that "the incumbent government itself had taken part in long marches in the past."

He suggested that the government remain calm and tackle issues peacefully adding that everyone has right to protest but within the ambit of the constitution.

"The use of state power will be harmful for the country."

With regards to solving matters, he said "the government should use dialogue rather than flex state power."