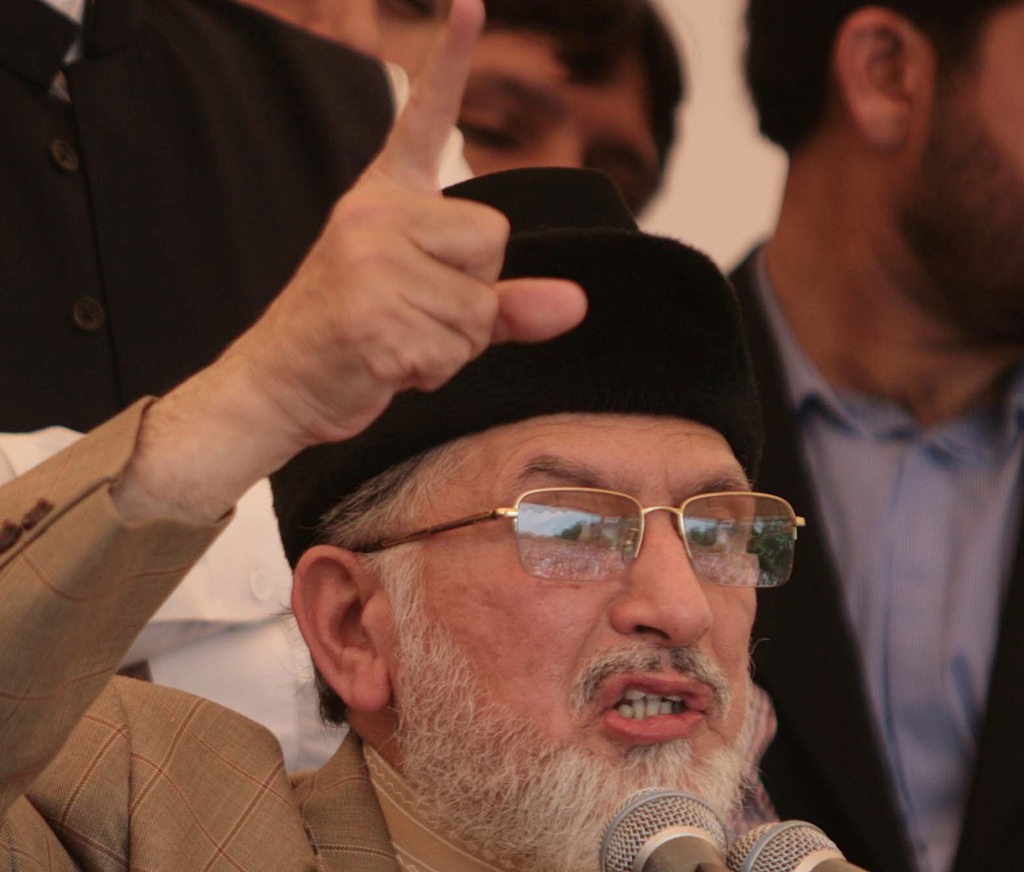 ---
LAHORE: The Pakistan Awami Tehreek (PAT) announced on Tuesday that the revolution date will be announced after the August 10 Youm-e-Shuhada (Martyrs Day).

"The rulers are talking about institutions, Parliament and democracy. But every institution is influenced by politicians and no institution can independently protect the rights of the people," PAT chief Dr Tahirul Qadri told a news conference in Lahore. He was flanked by the Chaudhrys of Gujrat – Chaudhry Shujaat Hussain and Chaudhry Pervaiz Elahi – and leaders of Majlis Wahdatul Muslimeen.

About the Martyrs Day, he said that PAT supporters will be travelling to Lahore from different towns and cities of the country to pay tributes to the victims of the July 17 police crackdown at Minhajul Quran Secretariat in Model Town. He held out an assurance that the Martyrs Day observance would be peaceful.

"The government is trying to create unrest by impounding vehicles of transporters in an attempt to stop PAT activists from travelling to Lahore."

Dr Qadri said that his party had been running from pillar to post for one and half months but the FIR of the tragedy was not registered on our complaint. "Instead the government is threatening to implicate me in treason and terrorism cases," he added. "If I'm implicated in concocted cases, the rulers will be tried under same charges after the revolution."

Published in The Express Tribune, August 6th,2014.