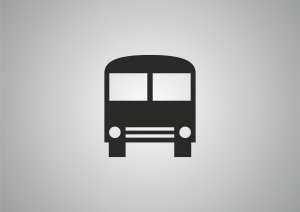 ---
PESHAWAR:



Some lucky commuters in the city can now travel in the comfort of air-conditioned coaches as the year-old plan of the K-P government to improve public transport facilities has started to materialise. Fifty-one such vehicles were introduced to the roads around the time of Eidul Fitr.




DSP Traffic Asghar Marwat told The Express Tribune that the transport department issued permits to Afridi Coach Services to run 51 air-conditioned vans initially. He said 35 of the vehicles would transport commuters around GT Road, while 10 others would carry passengers on Ring Road. The remaining six would run on Circular Road.

The DSP said fares were increased by Rs5 per stop to Rs20 and a terminal has been set up near Chamkani. He added the company running the buses would be responsible for maintenance.

Marwat said the new buses will replace 51 older coaches.

Meanwhile, Khan Zaman, a transporters' representative, said the administration had approached other operators for the project eight months ago, but they could not reach an agreement over the fare.

He said the administration wanted the fare to be set at Rs10 per stop, however, the transporters contended that would not be feasible. They demanded the fare to be at least Rs20 per stop. Nonetheless, the same fare was then agreed upon with Afridi Coach Services, said Zaman.

Gul Nazir, a regular commuter, hopes the new service can be maintained. "It is difficult to travel on rickety old coaches in scorching heat," said Nazir.

"Badly-behaved passengers and overloaded buses are a norm on the city roads. The only way to maintain this coach service is to ensure that relevant authorities keep a strict eye on operations," he said.

Meanwhile, DSP Marwat said a special bus service for women was being launched in collaboration with the United Nations in about two months.

"The ANP government had started a bus service for women, but it could not be maintained by the government," said Sadia Gul, another commuter. She hopes the new service does not meet a similar fate.

A mass transit system for the city has also been on the cards for some time now, but it never moved beyond the planning stages.

The idea first cropped up in the K-P budget of 2012-13 when the finance minister of the time, Humayun Khan, told the house that the government would prepare a feasibility study in consultation with the Pakistan Railways. It was stated that if the project could materialise, a similar service would be launched from Ring Road to Peshawar. In the 2014-2015 budget, no allocation was clearly laid out for the project; a passing reference was made in a pre-budget speech pamphlet.

Published in The Express Tribune, August 6th,2014.