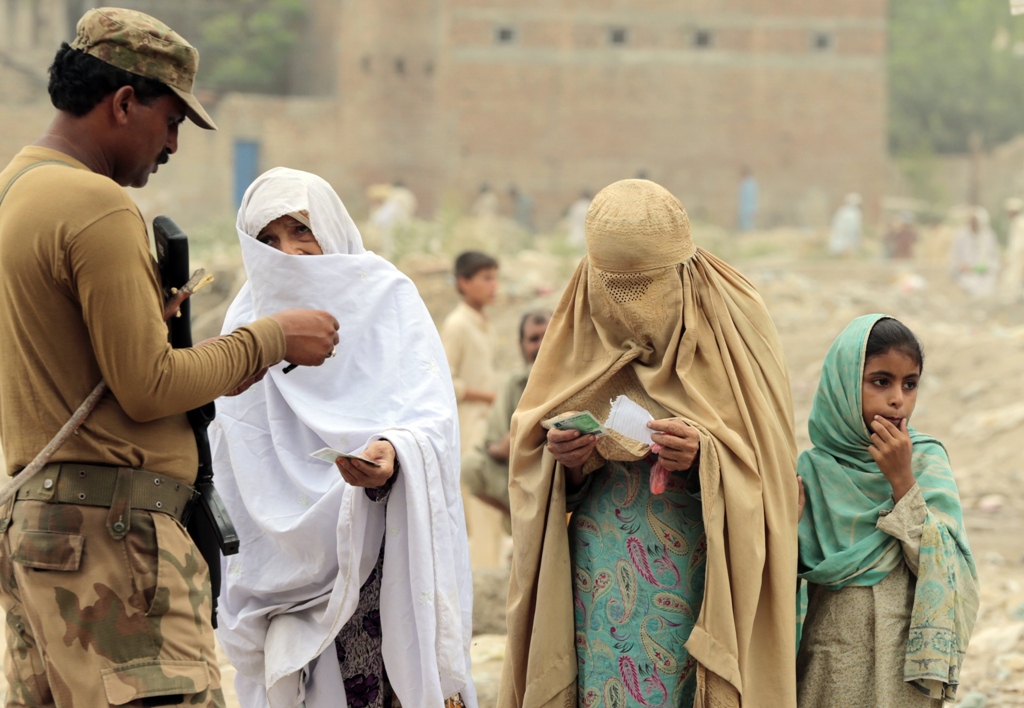 ---
PESHAWAR: An estimated 75% of women living in camps for the displaced have trouble sleeping at night, revealed a study conducted by the Provincial Commission on the Status of Women.

Over four months 315 people were interviewed for the report, titled 'Women in Emergencies'. The PCSW wanted to probe the effects of displacement on women. The report was presented in a consultative session on Tuesday.




Representatives of the Department of Social Welfare as well non-governmental organisations Aurat Foundation, SPARC and others attended the session.

While presenting the results, PSCW's Umme Kulsoom explained that 45% of the 315 displaced people interviewed at several IDP camps said they had been living there for the past six months.

Around 89% of the women interviewed and 81% of the men said they were unable to meet the financial requirements of their families and are totally dependent on aid, said Kulsoom.

The study revealed that 15% of the displaced women interviewed reported they had been subjected to verbal abuse from their husbands after displacement, a behaviour they said they had not witnessed before they were forced to leave their homes.

Nearly 86% of the displaced women told the research teams they could not go to a doctor for a medical check-up due to social restrictions or poverty.

According to Kulsoom, 16% of women miscarried during displacement, while 17% of women who were pregnant faced medical complications due to the exertion of excessive travelling.

PSCW Chairperson Neelum Toru said Khyber-Pakhtunkhwa has faced a number of disasters during the last decade.

"Women and children are the worst affected in emergencies as they are completely dependent on male family members. This study was conducted because there is no organised source of information available on the nature and scale of implications of disasters on women," said Toru.

She added that the research aimed to forward recommendations to the provincial government so that appropriate measures and administrative reforms and legislation can be formed.

The study recommends that a gender sensitive best practices' model be developed for displaced persons to facilitate women living in camps. It also urged that women be included in all peace, reconciliation and rehabilitation activities.

A revision of the Return Policy Framework for Fata was also called for to expedite the return of IDPs to their homes. The commission recommended that gender specialists be appointed at field locations to ensure the rights of women and girls are protected, and gender-based abuses and human rights violations are monitored and reported regularly.

Published in The Express Tribune, August 6th,2014.