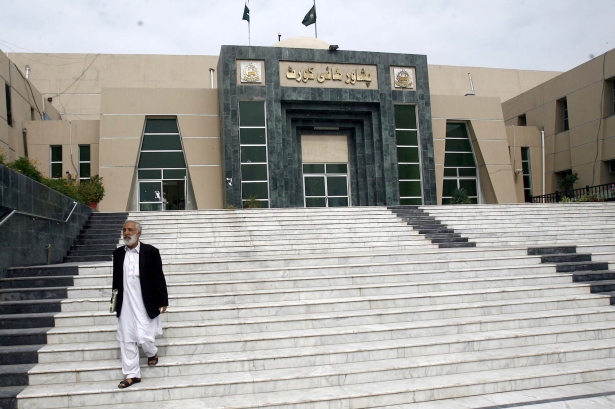 ---
PESHAWAR: The Peshawar High Court has directed the political administration of Khyber Agency to use all resources at hand to rescue a lawyer who has been missing since 2010.

No progress has been made with the case of lawyer Zain Khan Khalil, his son Advocate Arshad Farid told the division bench of Justice Ikramullah Khan and Justice Musarrat Hilali on Tuesday.

The bench was hearing 16 petitions of enforced disappearances when Farid asked the case of his father be adjourned indefinitely. He also asked that the political administration be directed to use all resources to recover his father.

The court then adjourned the case for an indefinite period and ordered the political administration of Khyber Agency to use all means to rescue Zain Khan Khalil.

Fixing responsibility

On May 13, in the same case Khyber-Pakhtunkhwa Home and Tribal Affairs Secretary Akhtar Ali Shah informed the court that the tribal areas are the exclusive domain of the FATA Additional Chief Secretary, who was previously under his department.

"We have taken up the matter of missing person Zain Khan Khalil but the FATA ACS is the appropriate person who can assist the court," said Shah.

Khyber Agency Political Agent Shahab Ali Shah told the court they had carried out a search operation in the area where he was suspected to have been detained and while some people were arrested, Khalil's whereabouts could not be ascertained.

The petitioner had told the division bench that his father was seen in Zakhakhel Bazaar, Tirah in 2010 but since then his whereabouts could not confirmed.

It is said the vehicle used in the kidnapping of his father was the one used in a similar case in which Islamia College University Vice Chancellor Ajmal Khan was taken.

Referring to the rest of the cases, Justice Ikramullah Khan said on Tuesday, that those missing persons who have been charged should be booked and brought to court, and those who are innocent need to be released.

According to Justice Musarrat Hilali, it could be ascertained within a week whether a missing person has been charged or not. FIR should be registered against those who are involved in anti-state activities, she said.


COMMENTS
Comments are moderated and generally will be posted if they are on-topic and not abusive.
For more information, please see our Comments FAQ