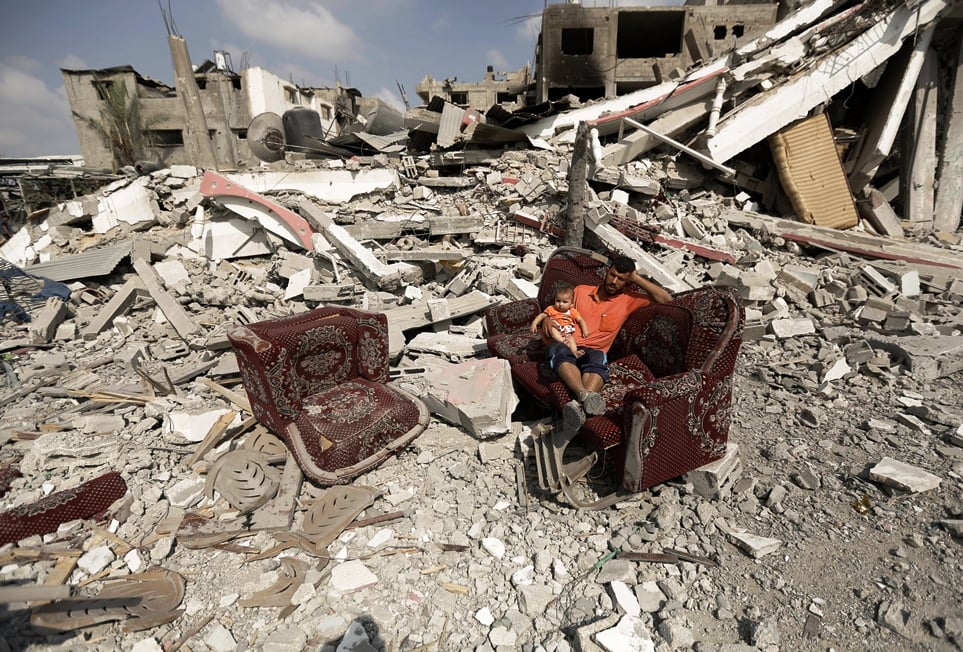 ---
GAZA CITY: A three-day truce was being observed in Gaza Tuesday on the 29th day of a deadly confrontation between Israel and Hamas.

Here is a chronology of the key events since the operation began on July 8:

July, 2014

8: Israel launches Operation Protective Edge, with air strikes on Gaza to counter rocket fire from militants. Hamas responds by firing rockets at Tel Aviv and Jerusalem.

13: Palestinian president Mahmud Abbas asks the UN to put the state of Palestine under "international protection".

15: Israel's security cabinet accepts an Egyptian ceasefire proposal. Hamas rejects it, and demands an end to the blockade of Gaza in effect since 2006.

Israel resumes raids after the truce fails to hold.

17: Israel launches a ground operation preceded by an intense bombardment. It is the first ground assault since Operation Cast Lead over New Year 2009 in which 1,440 Palestinians and 13 Israelis were killed.

20: More than 140 Palestinians are killed, more than half of them in Shejaiya east of Gaza City. Heavy fighting there also kills 13 Israeli soldiers.

21: UN chief Ban Ki-moon and US Secretary of State John Kerry meet in Cairo to push truce efforts.

23: Ban calls for an investigation into possible Israeli "war crimes" in Gaza and also condemns Hamas rocket attacks.

26: A 12-hour humanitarian truce takes effect, with top world diplomats demanding it be extended.

30: World outrage after a second strike on a UN school kills 16 homeless Palestinians and, during a four-hour lull, another shell hits a packed market in Shejaiya killing more than 20. The US confirms it has restocked Israel's supplies of ammunition.

31: The number of mobilised Israeli reservists reaches 86,000.

August

1: A three-day humanitarian truce collapses after just 90 minutes following an attack that kills two soldiers with a third feared abducted by militants, triggering a major bombardment near the southern city of Rafah.

Some 36 hours later, Israel confirms the soldier was killed in action.

2: Israel begins withdrawing some troops from northern and southern Gaza, in a first indication the operation is winding down. But Prime Minister Benjamin Netanyahu insists the campaign will continue for as long as needed and with as much force as necessary.

3: The army confirms withdrawing some troops from Gaza.

A third UN school is hit, killing 10 and triggering world outrage. "This madness must stop," Ban says.

Washington issues a rare rebuke of Israel, saying it is "appalled" by the "disgraceful" shelling of the school

4: Israeli troops hold their fire for a unilateral seven-hour humanitarian truce. Netanyahu says the operation will only end when Israel can ensure a prolonged period of calm for its citizens.

Israel and Hamas confirm accepting an Egyptian proposal for a 72-hour ceasefire.

5: Israel completes the withdrawal of all of its forces from Gaza, ending its ground operation as the three-day truce goes into effect at 0500 GMT.