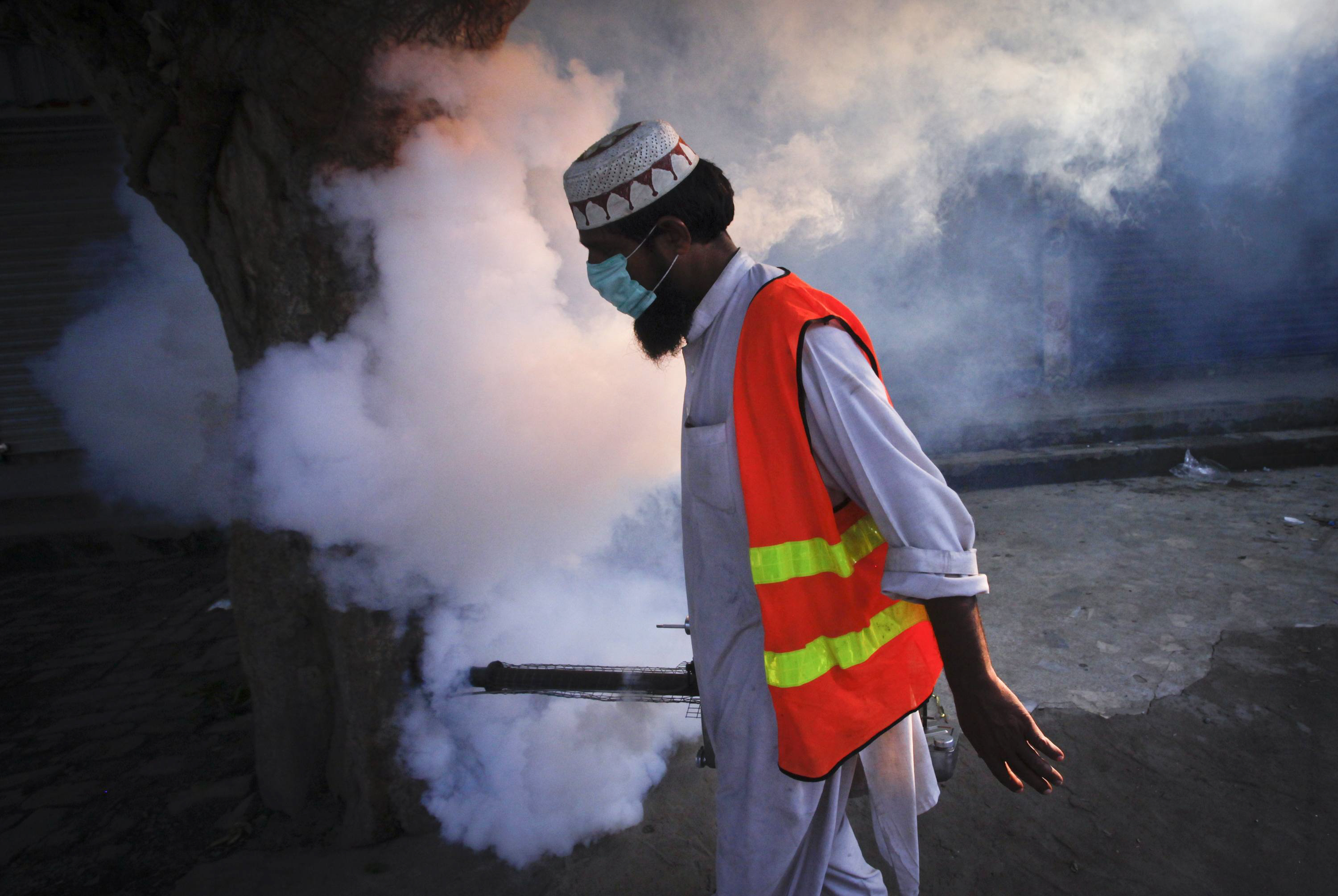 ---
KARACHI:



When the monsoon season started and the skies turned grey, many of Karachi's residents breathed a sigh of relief as it gave them respite from the near-unbearable heat. However, the season also spells the outbreak of an even larger menace, as the mosquito population prospers.




If precautionary measures are not taken quickly, then an outbreak of dengue and malaria is almost inevitable. "Last year during this season, the dengue and malaria outbreak claimed several lives and the current season also poses the same challenge for the government," said Pakistan Medical Association general-secretary Dr Qazi Wasiq. "Many ponds and puddles have developed in the city due to the recent rain, and these stagnant water bodies are ideal breeding grounds for mosquitoes."

Need for fumigation

Dr Wasiq suggested spraying pesticides over all bodies of stagnant water, but felt that a better drainage and sewage system will provide a more permanent solution to the problem. The rainy season that lasts from July till September, he added, leads to an increase in the number of dengue cases and it is vital that the government prepares for it. Dengue survivor Akbar Ali, a resident of North Nazimabad, called it the 'killer disease'. He suffered from headaches, exhaustion, high fever and body rashes after he was diagnosed with the disease last year. "Now I am very careful," said the 31-year-old shopkeeper. "I spray anti-mosquito pesticide twice a day and make it a point to never stand beside any body of stagnant water. Since we do not seem to have the facilities to save all those who are diagnosed with the disease, it is vital that people take precautionary measures themselves."

Senior director Karachi Metropolitan Corporation (KMC) municipal services Masood Alam also agreed with Ali and added that a vigorous fumigation drive needs to be carried out to prevent an outbreak. However, the Sindh government has yet to release the funds for preventative measures, he claimed.

"The KMC administrator is aware of the situation and we have requested the provincial government to release the funds but until they don't, we are helpless," he said.

Alam said that the KMC has 60 vehicles for the six districts and added that each vehicle has a Rs7,000 daily expense if each of them conduct two shifts in a day. "We need around Rs800,000 for a single day's fumigation drive," he said. "If we are to have a comprehensive drive to ensure that the disease is quashed, then we need around Rs80 million for a month-long campaign."

However, Alam felt that the fumigation drive is not the only action that needs to be taken to prevent an outbreak. "We also need to address the solid waste management issue as open nullahs are ideal for these mosquitoes to breed."

The president of KMC Collective Bargaining Agent Syed Zulfiqar Ali Shah said that the fumigation drive is plagued by mismanagement. "We all know that a fumigation drive is required at this time," he said. "They should have sent a requisition to the Sindh government earlier."

Published in The Express Tribune, August 5th, 2014.
COMMENTS
Comments are moderated and generally will be posted if they are on-topic and not abusive.
For more information, please see our Comments FAQ