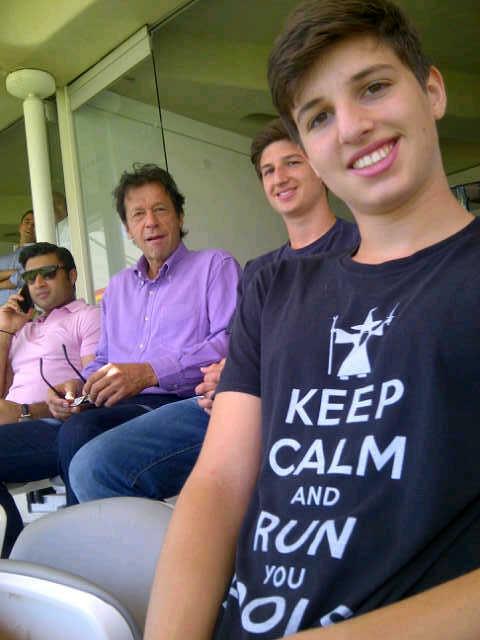 ---
LAHORE: Pakistan Tehreek-e-Insaf's (PTI) 'Azadi' march in the federal capital on August 14 is set to become a family affair for its chief Imran Khan, with his sons Sulaiman and Qasim due to arrive in Pakistan to take part in the long march, Express News reported on Monday.

Sulaiman, 18, and Qasim, 15, are due to land in Lahore on August 13 to join their father's rally for the first time. His sons, with ex-wife Jemima Khan, have visited Pakistan in the past but have never taken part in any of PTI's marches or sit-ins. The two live in the United Kingdom with their mother.

Earlier, the PTI chief announced that he will stay in Islamabad till his demands are met, promising to sleep on the road with his supporters.

The PTI leadership has slammed the door shut on negotiations with the government and the party has started mobilising its supporters for the march at Islamabad's D-Chowk where it hopes to gather one million people on August 14.

Imran had visited his sons in England in July. He tweeted a picture with his two sons and former cricketer Wasim Akram watching a match at the Lords cricket ground.