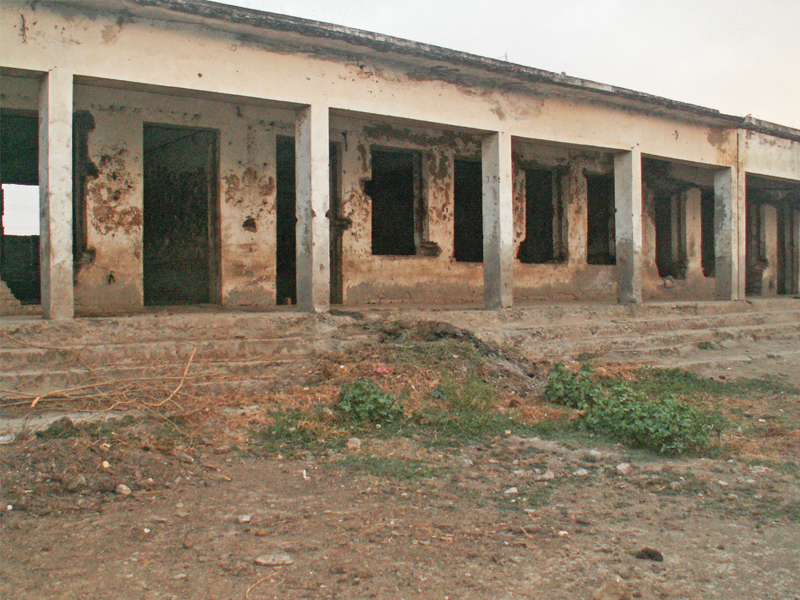 ---
For decades, Pakistan has suffered from an infestation of powerful and malignant ghosts. They are not the shades of our forebears but are a form of corruption — entities and bodies that exist only on paper but are significant cash cows for those who milk these ethereal beasts. Ghost schools have been with us for a couple of generations, as have ghost teachers drawing their salaries to teach the ghost children that attend. Now, a new spectral layer has appeared — ghost training, and very profitable it is too.

The Canadian government is unwittingly feeding the latest trend in this 'ghostly activity'. The conversion of a Rs1.2 billion debt into a grant for the capacity building of teachers in Sindh is revealed to show that not only were the teachers not trained, but their expenses for such training were claimed by officials; in a number of cases, peons and chowkidars have miraculously found themselves academically rewarded in ways they could never have imagined. In many instances, the 'training' existed only on paper, but the Canadians footed the bill, literally. One man who tried to expose all this has paid dearly. Dr Zubair Ahmed Shaikh led the project for 10 months but eventually walked away from it in disgust, his attempts to alter the culture of corruption having failed.

The Canadians have been funding the project for seven years, but there is still Rs512 million unspent, and Dr Shaikh asserts that of the total funding, about 35 per cent was appropriately utilised and 65 per cent disappeared in corrupt practices, ghosts included. He cites incompetency "at the top" and a failure to understand the kind of strategic planning that is required in education. He does not blame the schools or their teachers. He was able to quickly expose corruption by visiting those individuals who were supposed to have been trained and discovered they had no knowledge of the initiative. There is no reason to doubt Dr Shaikh's findings and we suggest that the Canadians demand an immediate and thorough audit of their project funding and a freezing of any unspent monies.

Published in The Express Tribune, August 5th, 2014.

Like Opinion & Editorial on Facebook, follow @ETOpEd on Twitter to receive all updates on all our daily pieces.