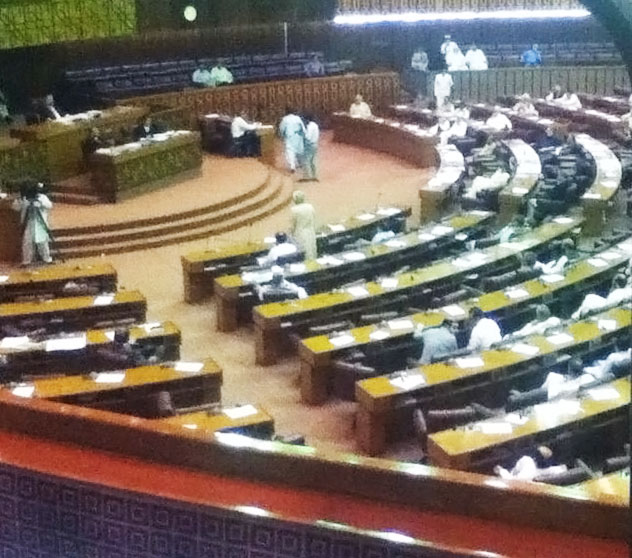 ---
SUKKUR: Begum Ashraf Abbasi, the country's first female deputy speaker of the lower house of parliament, has died after a protracted illness at her home in Larkana on Sunday evening, her family announced on Sunday. Begum Ashraf will be laid to rest in her native graveyard in Waleed Muhalla today.

The 89-year-old politician, who played a dominant role in politics for decades, served as the National Assembly's first deputy speaker and a close aide to former prime minister Zulfikar Ali Bhutto.

According to her family, Begum Abbasi had been in poor health and was battling several ailments over the last five years.

She is survived by three sons, former senator Safdar Ali Abbasi, former MPA Haji Munawwar Ali Abbasi and Akhtar Abbasi.

Commenting on his mother's death, former senator Safdar Ali Abbasi said that she was suffering from multiple health problems and was frequently hospitalised for treatment.

Begum Ashraf, who started her political career as a medical student at Dow Medical College in 1952, was elected a member of West Pakistan Assembly in 1962 and then in 1965.

She was elected as Member of National Assembly in 1970 on Pakistan Peoples Party's (PPP) ticket. Begum Ashraf served twice as the first female deputy speaker of the National Assembly from 1973 to 1977 and then again for a second stint from 1988 to 1990.

Safdar Abbasi revealed that his mother actively participated in the political struggle after Bhutto was executed in 1979 and also took active part in the 1988 movement for the restoration of democracy.

Published in The Express Tribune, August 4th,2014.
COMMENTS (2)
Comments are moderated and generally will be posted if they are on-topic and not abusive.
For more information, please see our Comments FAQ